All
Central Maine Power Line Stalled Again
by Ed Burke and Kelly Burke, Dennis K. Burke Inc.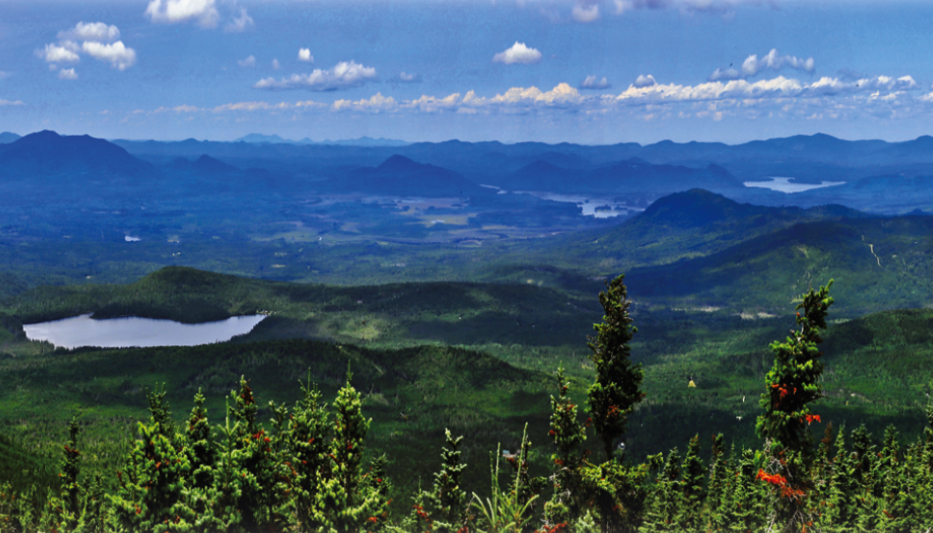 Proposal has cleared final regulatory hurdles but more obstacles remain

Almost three years after its announcement, Central Maine Power's proposal for a 145-mile electricity transmission line through the western part of the state has cleared its final regulatory hurdle.

To be sure, the project has its share of opposition. Most of the controversy stems from a 53-mile stretch of the corridor that would be built on forest land between the Quebec border and The Forks in Somerset County, Maine. The remaining two-thirds of the project calls for widening the corridor following existing power lines created almost a century ago for the state's hydroelectric industry.

Central Maine Power (CMP) and its parent company Avangrid, Inc. received a Presidential Permit from the U.S. Department of Energy (DOE) for their $950 million New England Clean Energy Connect (NECEC) project. When completed, these high-voltage transmission lines will deliver 1,200 megawatts of hydroelectric energy from Hydro-Quebec in Canada, down to Massachusetts and the New England area grid. The permit is required for any transmission line that crosses U.S. borders.

The project would be fully funded by Massachusetts ratepayers and is aimed at meeting the Commonwealth's clean energy goals, but supporters argue the entire region would benefit.

In a news release, CMP said it was ready to begin construction. Crews were already assembled and ready to start clearing the corridor and installing temporary access roads through Maine's western woods. However, within hours, a group called No CMP Corridor released a statement declaring that DOE just decided to waive the public comment period, as well as the comprehensive Environmental Impact Study that was conducted for similar projects in neighboring New Hampshire and Vermont. They said it was unheard of and unacceptable.

It turns out that the federal permit was issued without a 30-day public comment period that officials had promised. But the U.S. Department of Energy did send a draft environmental assessment to Maine's Department of Environmental Protection, which they approved.

On the same day that the project got its DOE permit, a federal judge issued an injunction that put construction on hold for 30 days. The injunction would give the conservation groups time to argue for a longer stay while the permit case is adjudicated.

The 1st U.S. Circuit Court of Appeals is now reviewing a request from three conservation groups to overturn a previously issued permit from the Army Corps of Engineers. The groups claim the Corps of Engineers did not fully assess the environmental impacts of the corridor.

Despite these setbacks, NECEC CEO Thorn Dickinson said the company remains confident the project would survive all challenges.

"The significant economic and environmental benefit of the project to Maine and the state and the region remain strong. And that's why I believe so much in it and why I think it's so important for the state." Dickinson said. "But obviously while this legal process plays out we will not be doing construction and other activities in that section of the line."

Dickinson said the company was ready to start clearing the 53-mile section of corridor between Jackman and Caratunk, but now will pivot to upgrading already existing sections of the power line corridor.

The project is a pretty sensitive topic for locals. Because NECEC has become so polarizing, some business owners are reluctant to discuss it and say the issue is getting too political. While most locals agree that the power line has split their community, some say it could help the local economy.

Supporters point to assertions that the project will create more than 1,600 jobs during its two-and-a-half-year construction period. NECEC's permit commitment is to give preference to Maine workers and union contractors, like Local 104 of the IBEW. Non-union jobs that are available include linemen, equipment operators, drivers and apprentices for on-the-job training.

NECEC says the project will reduce New England's carbon emissions by approximately 3.0 to 3.6 million metric tons per year, the equivalent of removing approximately 700,000 passenger vehicles from the road.

Additionally, CMP plans to provide $200 million in upgrades to Maine's energy grid. The company also signed a contract to build a $250 million high-voltage converter station in Lewiston that will turn direct current into alternating current to feed the regional grid.

After a two-month referendum campaign, opponents of the corridor project delivered more than 100,000 petition signatures to the secretary of state in their second attempt at giving voters a voice on the project's fate. The new referendum measure would require a retroactive vote by the state legislators to approve or reject the NECEC project, or any others like it in the future.

Last year, the state supreme court ruled that the previous referendum question trying to stop the project was unconstitutional.

Ed and Kelly Burke are respectively, Chairman of the Board and Senior Marketing Manager at fuel distributor Dennis K. Burke Inc. They can be reached at ed.burke@burkeoil.com and kelly.burke@burkeoil.com or 617-884-7800.
Related Posts
Posted on October 12, 2021
Posted on October 12, 2021
Posted on September 8, 2021
Posted on August 13, 2021
Join Our Email List For Updates!
Enter your email to receive important news and article updates.