All
Cargas Systems' New CEO Reflects on Past Success, Looks to Future Opportunities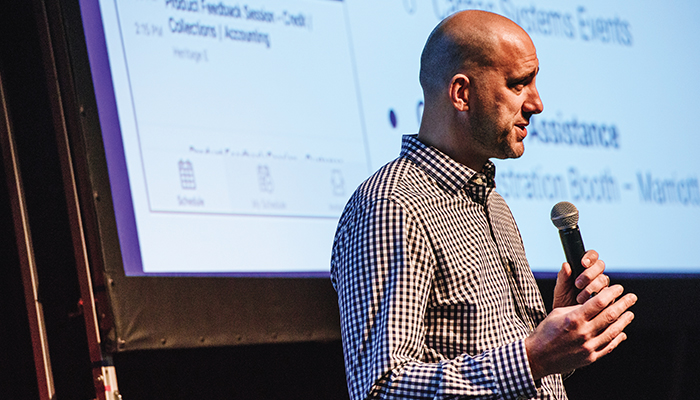 President of Cargas Systems since 2015, Nate Scott was named CEO late last year
Being in the energy industry, whether as a delivery driver or business leader, often means being in two or three places at once. Pennsylvania-based software company Cargas Systems has been working to help fuel dealers do exactly that for more than 10 years. And as Cargas Systems President & CEO, Nate Scott does much the same.
In his new role, Scott is focused on enhancing the customer experience for fuel dealers using Cargas Energy, expanding Cargas Systems' resale offerings, and identifying new opportunities for its proprietary products while also scaling the company culture to fit the growing Cargas team, currently more than 100 employees deep. "Anytime you have rapid growth, you really have to think hard about your interactions with your customers," Scott explains. "How do we improve our relationships with our customers and help them continue to get value from the innovative products and services we offer? You also have to think about your team. How do we continue to scale our culture as we grow? Those are two questions we are very focused on right now."
While Scott likely has a number of possible answers in mind, he's also grateful to have an ongoing advisor and sounding board in his predecessor, Cargas Systems Founder Chip Cargas, who is staying on at the company as Chairman of the Board. "I'm glad Chip's not going anywhere anytime soon," Scott says. "I've been really lucky to be able to tap into Chip's experiences, wisdom, and talents over the years. I feel very fortunate coming into a role where such an awesome foundation has been laid."
Named President of Cargas Systems in 2015, Scott officially stepped into the dual role of President & CEO in November 2017. The move was announced to employees the following month and made public in January 2018. The Cargas team was well prepared for the change, as Scott's responsibilities have been increasing ever since he joined the company in 2005 and was promoted to Vice President of Cargas Energy in 2012.
Looking ahead to the future of this business unit, Scott says Cargas Energy will continue to focus on ways to improve user experience for fuel dealers. "We will be rolling out a number of new products and initiatives for our customers to help them get the most out of their relationship with Cargas, adapt to the changing demands of their customers, and ensure we are taking their feedback into consideration," Scott says. "We are an organization focused on continuous improvement."
To that end, Cargas Systems also recently announced plans to move its entire staff to a new Lancaster, Pennsylvania headquarters in the spring of 2019 (see "Cargas Systems Getting New Downtown Digs," Oil & Energy Volume 19, Issue 10, November/December 2017). In the meantime, the company remains — quite literally — in multiple places at once, with two separate offices in Lancaster. Of course, that's nothing new for Cargas, or for anyone in the continuously evolving energy industry, Scott included. "We have so many great opportunities in front of us," he says, "and we feel truly fortunate to be in the position we are today."
It's a sentiment already shared by many successful fuel dealers, and if Scott and his team can help, many more in the years to come. "First and foremost, we have to take care of the people and customers that got us to this point."
Related Posts
Join Our Email List For Updates!
Enter your email to receive important news and article updates.