All
Buyer and Seller Wish Lists
by Marty Kirshner, CPA, MSA & Joe Ciccarello, CPA, MST, Gray, Gray & Gray, LLP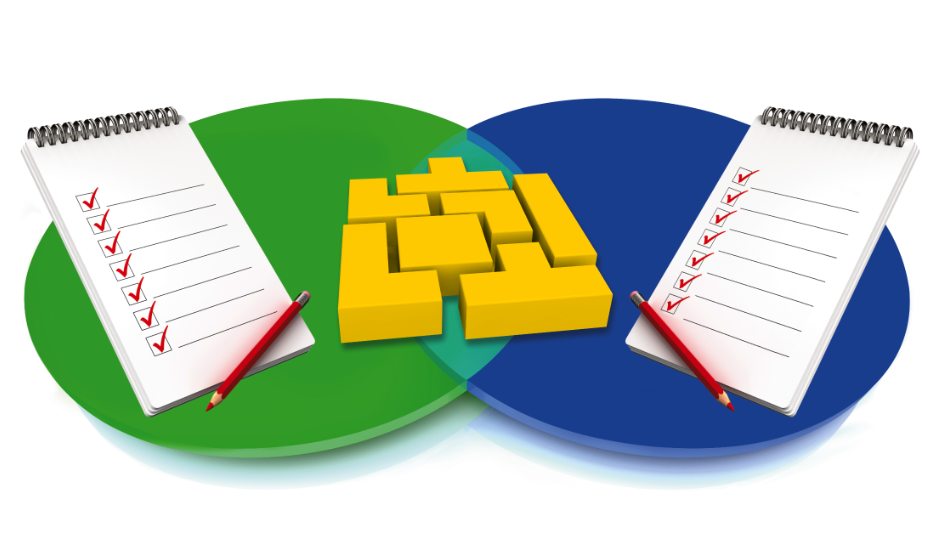 What each party wants out of an acquisition
Despite a global pandemic, fluctuating oil prices, tight propane supplies, and pressure from politicians pandering to the environmental lobby, there is quite a bit of optimism within the energy market. A significant majority of companies responding to our 30th annual Energy Industry Survey reported they were "Highly confident" (38%) or "Confident" (43%) that they would remain a viable energy provider despite political and environmental pressures.

Need more proof? The recent surge in merger and acquisition activity further demonstrates this positive outlook. Half the dealers in our survey are interested in acquiring another company. Of course, for every buyer there needs to be a seller. Our FuelExchange™ M&A service has seen a significant uptick in inquiries from both buyers and sellers, each with their own "wish list" of what they want to see in a potential partner.

What should you be looking for in a potential acquisition target? What do sellers want from their suitors? Here are some of the common requirements we are seeing from the buyers and sellers we work with.


What Buyers Want
A clean customer list. A seller's customer list is their most valuable asset. A buyer wants to see as large a list as possible, but not one that includes "deadwood" like former customers and chronically late payers. Automatic customers are valued higher than will call customers, and customers who also use the company for service are preferred.
Clean numbers. Even if a company has been struggling to break even over the last few years, a buyer wants to see that its numbers are in order, with a clean profit and loss statement.
Geographic compatibility. The purchase must make sense in terms of the new business flowing into established operations. A company that fills gaps in a market area or opens opportunities in contiguous ZIP codes makes the transition easier.
Compatible products and services, with potential for diversification. In the past, a buyer who only sold fuel oil may have been hesitant about taking on propane clients (and vice versa). But with diversification an important pathway to growth, today's buyer is looking for an acquisition that will provide a wider range of products and services.
Capable management team and employees. A buyer's biggest opportunity to find efficiencies will come in eliminating duplicate positions. But they will need continuity of service and will look to retain those managers and employees who can help make that happen. For this reason, a buyer will be attracted to a company with a well-trained workforce that has a diverse range of age and experience, not one that may be retiring at the same time as the owner.
Technology. Data from the seller's management system will need to be transferred into the buyer's system. A well-organized system and staff operating on an up-to-date software platform will be attractive. A company that is still managing operations on paper may be disqualified and require too much work to migrate to a modern system.
Fixed assets in good shape. Trucks, equipment, real estate, tanks and other "hard" assets that are in need of repair or replacement can drive down a company's value. A business that has invested in keeping its equipment in good condition will command a higher sale price.
Reputation. Technically this is known as goodwill in the purchase agreement and goes hand-in-hand with a good customer list. A seller who is well-established, has loyal customers, and is respected within the communities it serves creates an easier transition for the new owner.
A smooth transition. Companies that have been through previous acquisitions may have the process of integration down. But no two businesses are alike. A buyer does not want to spend a lot of time and even more money solving problems that arise in assimilating a purchased entity on a management or operational level.

What Sellers Want
Money. The more the better! (Although that is not always the case — see item 2.) Every business owner has an idea in their head about what their company is worth. Almost all of them are wrong. That's where a formal valuation can bring a "dreamer" back to earth and set more realistic expectations. The target number must factor in the costs of transition, taxes, and other expenses that will eat into the net profit that goes into the owner's pocket.
Security. A business owner who has spent decades building a company should expect to retire secure in the knowledge that they will have enough money to live comfortably and without fear of outliving their resources. That may not always require millions of dollars, but it will require a personal financial plan based on accurate assumptions of future income and expenses.
A soft landing for employees. We are fortunate to work in an industry in which many companies are family-owned and -operated businesses. As such, many business owners are concerned about the welfare and future of the employees they are leaving behind. This is particularly true if family members are involved in the business. While there are no guarantees, the seller may negotiate a contractual arrangement for retention of key employees.
Equitable treatment of customers.A major goal for both buyer and seller is customer retention. A buyer wants to keep cash flow maximized while a seller's payout may depend on meeting retention benchmarks. In some cases, a sentimental company owner may want to see their long-term customer relationships protected.
A smooth transition. A seller may want to get their money and get out. But to ensure a successful integration they may be required to remain in an advisory role for several months or even years. Be prepared to work a little longer, only you won't be the boss.
Legacy. The seller is exiting the business after a lifetime of work that has — hopefully — made a positive impact on their family, community, customers and employees. They want to be sure they are well thought of even after the sale is transacted.

If you are looking to purchase an energy business or are ready to sell your company, a qualified consulting and advisory group can help find the right match and streamline the entire process.

Marty Kirshner and Joe Ciccarello are Partners in the Energy Practice Group at Gray, Gray & Gray, LLP, a business
consulting and accounting firm that serves the fuel oil and propane industry. They can be reached at 781-407-0300 or info@gggllp.com.
Related Posts
Join Our Email List For Updates!
Enter your email to receive important news and article updates.