All
Building Your Information Network with Propane Tank Monitors
by Rich Morahan, Richard Morahan Associates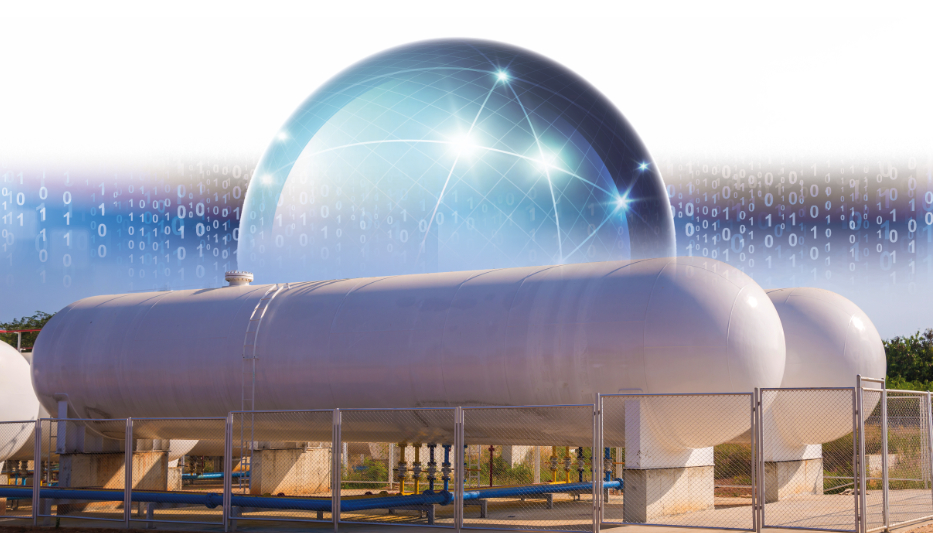 Is it time to upgrade your monitoring systems?
Your Basic Propane Tank Monitor Options
There is a range of monitor options, each with unique features, such as sonar monitoring, remote shutoff and adaptability across a wide range of hardware and information systems. Given the cost of staffing and dispatching a delivery truck, every propane supplier needs to utilize some kind of tank monitor. There are many monitor options on the market with a variety of features for every situation.
It may be time to look at recent innovations and an upgrade for future use and mix and match your hardware. Consider how much your business and your market have changed in the last five years. You may need an upgrade, at least for your new tanks.

Rethink Your Entire Purchasing and Distribution System
Just about any new tank monitor can deliver much more impact than just monitoring tank levels to optimize delivery, labor and equipment costs. Individual tank data is only the first step to using tank monitors to supercharge your operation.
John Coyle of ADD Systems lays out a possible upward migration starting from simple monitor reporting. "Implementing a tank monitor program on tanks that are hard to forecast for is a great first step. This will provide daily reports from your monitoring company so it's easy to spot those tanks that need a delivery. As you add more tank monitors the reporting will become difficult to see the forest through the trees. At this point, you will, ideally, connect those tank monitors directly to your back office system so that the tank monitors and your forecasting system are working together to ensure greater efficiency of deliveries.  With that integration in play, it's now time to study your delivery dispatching and tank usage to squeeze even greater efficiency out of your deliveries to maximize your gallons while driving the fewest miles."
ADD Systems does not offer its own monitor but its data management software is compatible with all those on the market. A number of other suppliers such as InSite, Otodata and Anova provide a full package, from monitors to networks to management software.

Track Your Sales and Storage
The next step is to begin using that data to time your fuel purchases, or, if you turn to remote storage, you can buy at the right time, and use all your tanks for your inventory.
Many of today's tank monitors integrate delivery, sales and inventory data to make it easier than ever to work and bill on a remote storage structure. These monitors go well beyond recording usage by providing the information that allows the supplier to store fuel across all of its tanks and then bill customers based on usage. Remote storage provides significant benefits to supplier purchasing and obviously greatly reduces the number of deliveries. This operational system requires a comprehensive system, and like every management system, its cost effectiveness depends on many factors. For some suppliers, comprehensive information and remote storage provide a significant competitive advantage.

Data Analytics and Customer Engagement Beyond Route Management
Tank monitoring on a cloud platform provides customizable reports, historical data analysis, forecasting, and route mapping and scheduling tools. The platform may also include tank monitor mobile apps for iPhone and Android, as well as API connections to your enterprise management software.
Many providers offer white-label apps that can be customized with your company's branding, so customers can monitor their tanks, get push notifications, receive your marketing messages, and request deliveries right from their smartphones.
In-house, your online portal and dashboard should be designed to be user friendly and accessible from your desktop, tablet and mobile, enabling you to manage tank monitors anywhere, anytime. The portal should be compliant with all your other software and act as a collection center for system information. This data can be made accessible to suppliers and individual tank customers by just logging into a personal account and downloading the detailed and customizable reports.
LPG regulators and gas meters may include devices that, once installed on a compatible automatic changeover regulator, help monitor LPG multi-cylinder installation and integrate with an ultrasonic smart meter with shut off valve that can be closed remotely by just clicking a button on the platform.
All these information systems provide a wide range of actionable data, with features that can be added as your business needs grow. Most of them also provide apps for customers to monitor their own tanks, which can be a competitive advantage for a supplier.

Build Your Network Around Upwardly Scalable Devices
The fuel market and the labor pool will grow even more volatile and unpredictable in the future. As you expand or maintain your tank monitor inventory, it is critical to ensure that your tank monitors will be able to deliver information that you can analyze and configure for your changing business needs.
Rich Morahan writes frequently about security and marketing for the propane and other industries, including information management, petroleum distribution and self-storage. You can contact him at 617-240-0372 or rmwriteg@gmail.com or visit www.rmorahan.com.
Related Posts
Posted on August 11, 2023
Posted on August 11, 2023
Join Our Email List For Updates!
Enter your email to receive important news and article updates.