All
The Buck Doesn't Stop Here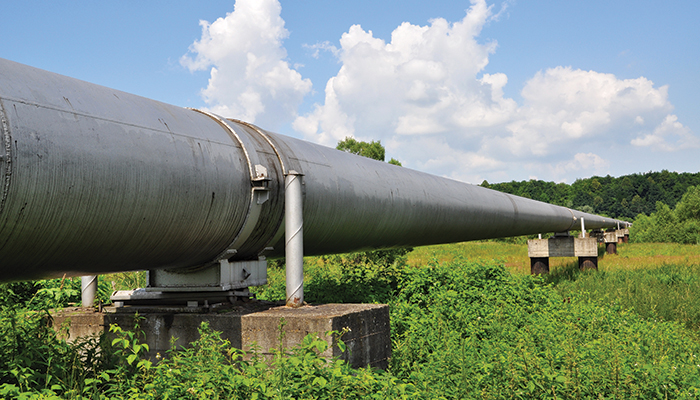 On Thursday, July 12, following some 20 months of intensive regulatory reviews and hard-fought litigation, the Pennsylvania Public Utility Commission (PUC) denied the November 2016 request by Buckeye Partners, L.P. to reverse the direction of its Laurel Pipeline.
The pipeline runs 350 miles across the state, transporting heating oil, gasoline, diesel, jet fuel and other petroleum products from Philadelphia refineries to terminals west of Pittsburgh. According to Buckeye, the Laurel Pipeline can deliver 180,000 barrels per day (b/d), but has averaged only 51,500 b/d over the past year, with daily volume over the last two years peaking at 105,000 b/d.
In March, Administrative Law Judge Eranda Vero had recommended that the commission reject the Laurel Pipeline reversal request. PUC voted 5-0 in favor of adopting the judge's recommendation. The commission issued a statement, declaring, "Laurel's application was a request for a partial abandonment of intrastate public utility service along the Altoona-Pittsburgh portion of its pipeline … [and] Laurel had failed to satisfy its burden regarding the abandonment."
In other words, the Commission determined that a pipeline reversal would deny needed fuel supplies to businesses and residents in the eastern part of the state.
Shortly after the March decision, Buckeye announced it was actively pursuing bi-directional service along the section of the pipeline between Altoona and Pittsburgh (see "Reversal Rejection Recommended, Buckeye Sets Sights on Two-Way Pipeline," Oil & Energy Volume 20/Issue 4, May 2018.) When PUC made the rejection official in July, Buckeye reaffirmed its intention to pursue bi-directional service. "We really see this as a great opportunity to have your cake and eat it too," said Robert A. Malecky, Buckeye's president of domestic pipelines and terminals. "We'll continue service for the Philadelphia refiners, while introducing a competitively priced Midwest American-fuel into Altoona, a market that doesn't really have it."
Some retailers and refiners in Pennsylvania have continued to express concerns about Buckeye's pipeline plans. The Deny Buckeye Coalition is a group of such businesses, including Giant Eagle, Get Go, Gulf, Guttman Energy, Monroe Energy, Philadelphia Energy Solutions and Sheetz.
In response to the PUC's rejection of Buckeye's pipeline reversal plan, the Coalition issued the following statement: "We commend the PUC for this decision. Had the reversal been approved, the only winners would have been Buckeye Partners and out-of-state, Midwestern refineries.
"Midwest refineries already have access to Pennsylvania markets, but they didn't want competition. Pennsylvania refineries have supplied fuel to our commonwealth through the Laurel Pipeline for over a half-century.
"It is stunning to think a company tried to block our own refineries from serving Pennsylvania. In doing so, fuel prices would have skyrocketed, and thousands of Pennsylvania jobs would have been in jeopardy.
"It is our hope the PUC will act quickly to deny Buckeye's request to shut down a portion of the pipeline for two weeks to deploy its bi-directional plan. Buckeye never obtained PUC review."
Buckeye had planned to suspend operations across the contested pipeline segment for two weeks during the month of August in order to prep the line for bi-directional service. Whether or not those plans will be interrupted and/or picked up at a later date remains to be seen.
Related Posts
Posted on February 16, 2023
Join Our Email List For Updates!
Enter your email to receive important news and article updates.