All
Bringing B50 to Market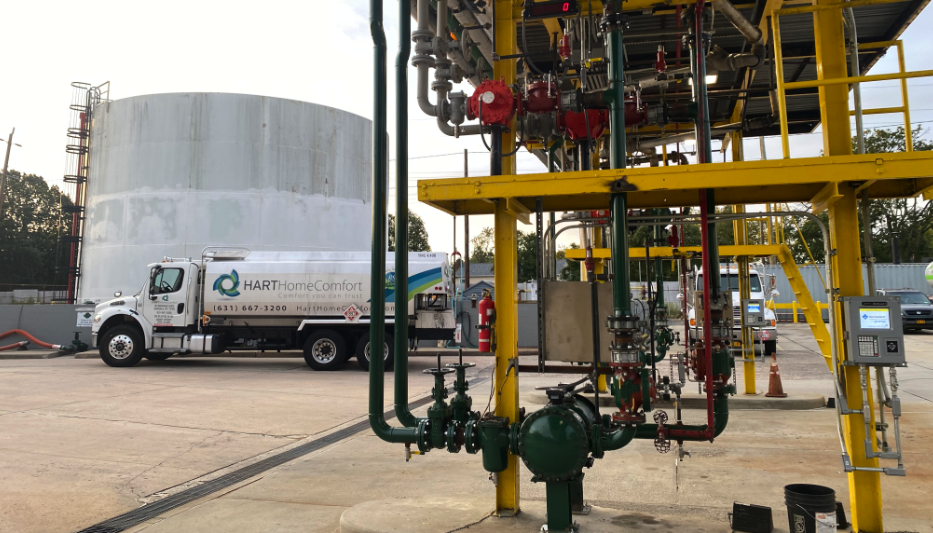 Higher blends of biodiesel and Bioheat® fuel now available in New York metro area
The 2021-22 heating season began with thousands of homes in New York City and Long Island heated by B50 Bioheat® fuel. Compared to petroleum-based heating oil, this will reduce New York's carbon footprint by an estimated 44.8 million pounds, which is equal to taking over 4,400 gas-powered cars off the road per year.

This is what can happen when just one local fuel dealer and terminal operator recognizes it's time for the industry to move forward and rises to the challenge.

"Two years ago, we started this project, anticipating spending another $600,000 in terminal upgrades," said Ray Hart. The owner of Long Island-based delivery and service company Hart Home Comfort spoke with Oil & Energy about the latest upgrades to his bulk storage plant, the New Hyde Park Oil Terminal.

"We didn't expect to complete it in two years," Hart continued. "We saw it as more of a five-year plan, but Petro getting involved with B20 accelerated our timetable, so we upped our investment." This summer, Jeff Hammond, CEO of Star Group LP — parent company of Petro Home Services, one of the largest heating oil retailers in the Northeast — announced that the company would begin delivering B20 Bioheat fuel to all of its heating oil customers, some 400,000 in total according to Hammond.

For its part, Hart Home Comfort was one of the earliest adopters of Bioheat fuel in New York or anywhere for that matter. The company began building up its biodiesel blending and storage infrastructure in 2006 and had been selling a B20 version of its propriety EcoBlend product since 2007.

Now, thanks to plant upgrades completed September 21, trucks can pull up to any of five racks at New Hyde Park Oil Terminal and load blends up to B50. Hart Home Comfort started the season delivering B50 to all of its customers in Queens and Nassau County. "The infrastructure is there for our use and anyone else that wants to advance their company," Hart told Oil & Energy.

The terminal brings in (primarily soy-based) B100 biodiesel by rail and truck, stores it on site and blends it at the rack via inline blending technology. Upgrades to the plant include all-electronic meters and updated blending capabilities to allow for receipt of up to B50 at all five of the facility's loading racks.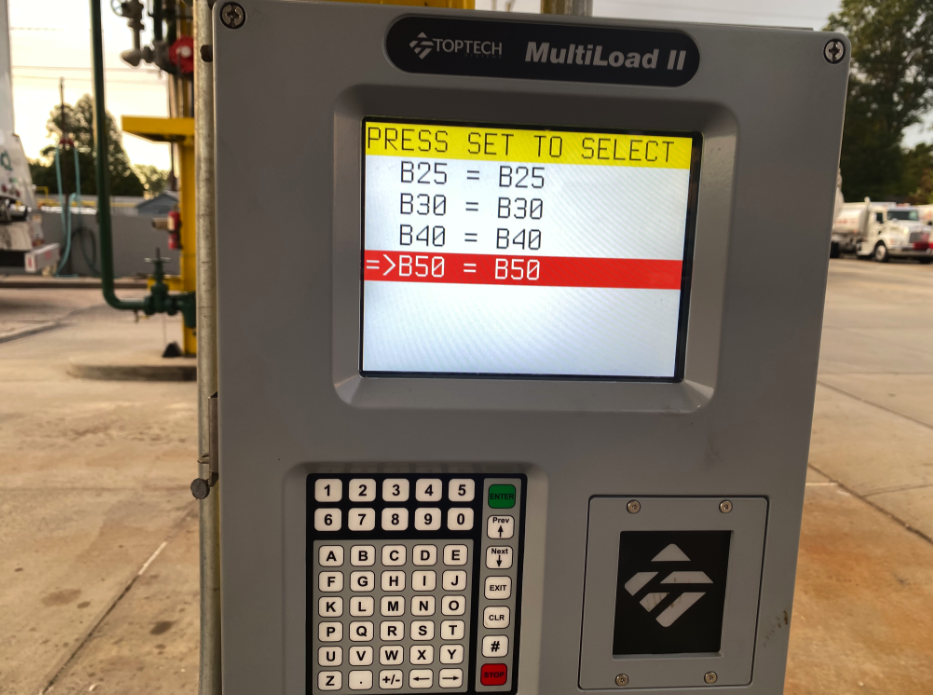 With these enhancements in place, Hart Home Comfort found itself well prepared for the cold front that hit the Northeast in mid-October. "We expect to deliver over 5 million gallons of B50 Ecoblend Bioheat fuel blends in the heating season," said Hart.

And they weren't stopping there. "We have a group of people, including some buildings I own, that are starting their third season on B100," Hart added. "This includes our repair shop, which has a Granby 275-gallon tank connected to a boiler with a Beckett burner. The terminal office has an outdoor Roth tank with a Carlin EZ 1 burner that heats half of the plant using B100. And I've personally been running B100 in my home's pool heater, which uses a Beckett burner."

Additionally, through a pilot program coordinated by the National Oilheat Research Alliance (NORA), Hart Home Comfort planned to test B100 at 25 to 50 customer homes across its service area. "We want to have the cleanest possible fuel out there at this point," said Hart. "We have a lot of controls in place, and working closely with NORA gives them a lot of information to help the rest of the industry."

How has the company seen such success with biodiesel and EcoBlend to date? One key, according to Hart, has been learning by doing. "We have a certain way we do everything, which comes from building up our infrastructure in 2006, rolling out the product in 2007, and following the rules and best practices that have been developed over the years," he said. "It's made our journey much more successful."

To help ensure fuel quality, Hart Home Comfort treats its heating oil products with Advanced Fuel Solutions' HeatDoc and LP1000 additives. To mitigate cold-climate storage issues, each of New Hyde Park Terminal's outdoor tanks is equipped with a Rollie tank heater, though, as Hart noted, "we haven't had to use these much over the last few years as the weather has been warmer." To address any potential issues on the service side, Hart has continued to provide employees with the latest technical information and training available from NORA.

With Hart Home Comfort delivering B50 and New Hyde Park Oil Terminal offering blends up to B50, Hart hoped to see other retailers and wholesalers following suit this heating season. As final words of encouragement to his fellow heating fuel suppliers, he said, "If you have any interest in doing this or any questions, please feel free to reach out to us" at ray@harthomecomfort.com. "We're more than happy to help you in any way we can. This is an important venture for our industry."
Related Posts
Posted on October 10, 2023
Posted on October 10, 2023
Posted on October 6, 2023
Posted on October 6, 2023
Join Our Email List For Updates!
Enter your email to receive important news and article updates.