All
Breaking the Glass Ceiling
by Rhonda Gerson, PriMedia, Inc.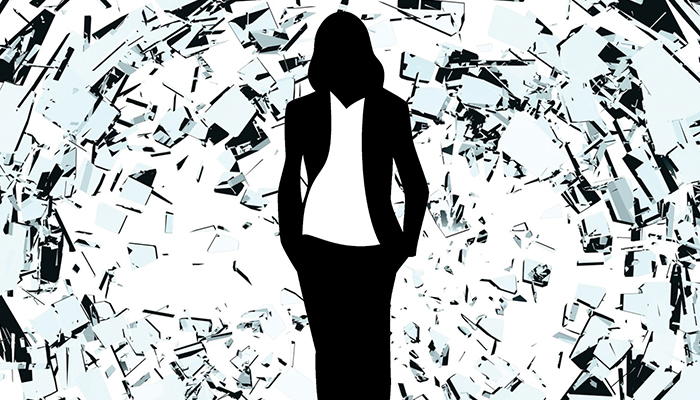 The discussion of women in the energy industry, especially at the downstream, retail level, seems at once overdue, important, and perhaps surprisingly unremarkable. There are vibrant, capable, intelligent women leading companies large and small, running our trade associations, and in many ways so well woven into our construct that their positions raise no eyebrows. And that might be the most interesting point of all.
On the other hand, a woman's position in the energy industry is a topic of conversation: from the new Women in Energy association and the National Propane Gas Association (NPGA) Women in Propane Council, to recent articles in trade and financial news, women are giving the energy sector something to talk about. Oil & Energy spoke with several industry leaders, many of whom just happen to be women, to discuss "the gender issue." Each woman is worthy of a feature article of her own. This is by no means a scientific or statistical sampling; there are many, many others with whom we would have wished to connect, but logistics and space constraints got in the way.
We want to thank the following industry leaders for taking the time to share their stories with us: Marcia Booth, CEO, Main-Care Energy and Chairperson, Empire State Energy Association (ESEA); Judy Delaney, Marketing, Special Products, Global Companies, LLC; Roberta Fagan, Executive Director and CEO of the Oil Heat Institute of Rhode Island (OHIRI); Justine Falletta, Operations and Marketing Manager, The Powderhorn Agency; Judy Garber, who recently "retired" as Executive Director of the National Association of Oil & Energy Service Professionals (OESP) to take on the volunteer role of Executive Director for the new Women in Energy association; Jackie Hart, Vice President, Operations, Hart Home Comfort; Allison Heaney, President, Skaggs-Walsh; Jamie Lohr, President, Guardian Fuel & Energy and Immediate Past President, OHIRI; Leann Panebianco, Office Manager, Panco Petroleum, and Vice President, Hudson Valley Oil & Energy Council (HVOEC); and Christina Vazquez, CEO, Vaz-Co, and Secretary, HVOEC. Thanks go out to John Huber, President of NORA, and Kevin Rooney, CEO of the Oil Heat Institute of Long Island (OHILI), as well, for sharing their insights.
While the women above might be a minority, they are not outliers. After all, most of our companies were started around kitchen tables, and women handled the customer calls and bookkeeping while their husbands were out on the trucks. As the companies grew, "the girls" continued to do most of the inside work. These women, thanks to their intelligence, ambition, and grit, moved upward with, or thanks to, changing societal mores. And the men moved forward with them. Almost everyone we spoke with commented on how "impressed" they were by the men they've worked with, describing them as patient, welcoming, supportive and awesome.
They Don't Say that about a Man
Despite all the positives, women have still had to fight against stereotypes. At the darkest end of the spectrum were inappropriate comments, and questions about their femininity or sexual preferences. But those situations were not the norm for our interviewees. In fact, most claim to have experienced no harassment at all.
In general, the gender-related issues were relatively harmless and often humorous. Both Lohr and Vazquez recount tales of customers asking "to speak to the boss," or "someone who understands the equipment," when they would get on the phone to deal with an issue. Those customers would be corrected (nicely) and quickly reassured by the boss's knowledge.
Heaney holds a CDL with Hazmat Endorsement, HAZWOPER certificate and Bulk Oil Storage License, was the only woman (at one point) to hold a New York City Oil Burner Installers License, and was NATE certified. She recounts being a 15-year-old making service calls with a seasoned technician when a customer said, "If she touches the equipment, you're all out of here." On the flip side, Heaney speaks fondly of a Mrs. Vitale, who told her, "You did a great job. But you really should just marry a doctor."
In 1984, when Delaney told her boss she wanted to move from administrative work to sales, "his glasses went down his nose, and he said, 'Women don't sell oil.'" Naturally, she started selling oil for the company about a year later.
Garber tells of traveling to a meeting many years ago. "We were early. The host said to me, 'Could you make the coffee?' I told him, 'If I were you, I'd call to Dunkin' Donuts to get the coffee.' He asked why. I told him, 'I don't make coffee for you or anyone.' He didn't know what to say, so he stumbled around and made the coffee. It was an assumption he made — ask the woman." Garber continues, laughing, "I could have made the coffee, but he had to learn it was wrong. It backfired. The coffee was awful."
Rooney sees the industry's double standard in a more subtle fashion. When asked about the women he knows, he gushes, saying they are "fabulous," and "doing a great job." But for each one, he mused, "Someone [had to say], 'We'll talk to her,' and then said, 'Wow, she's pretty smart.' And company owners don't say that about guys. Women have to come in and be just as good, just as smart and just as aggressive, without being threatening."
R-E-S-P-E-C-T
Each of these women had to, at some point, prove herself. "Being a woman, it's probably just harder to be taken seriously, because it's such a mechanic's world," Falletta says. "It may take a little longer for women to make a name for themselves than a man, but that aspect is definitely changing."
When Booth took the reins at Main-Care, she was told that she should experience what it was like to be on call. She took the challenge willingly. "We were out until 2:30 in the morning. The person I was with, who invited me to go, still talks about it. I wasn't asking to go home. He was pleasantly surprised."
Fagan, like Heaney, holds a CDL Class B license with Hazmat and Tanker Endorsement and a TWiC card. "There was some skepticism that I was physically strong enough to load fuel, the physical requirements needed to pull the hose," she says. "I'm sure I had a lot of sideways looks." She continues to drive when needed, and helped a local company during the worst of this past winter's cold snap. "I was the last driver in. I had made 45 stops, close to 5,500 gallons of fuel that day."
"I love the hands-on of the oil business. It's an interesting industry," says Heaney. You almost feel like it's filled with a bunch of old-school men, yet I've bought 20 oil companies, which means 20 men have made the decision to trust their company, their customers, to me. So it's not as female-unfriendly as you may guess."
"It comes down to respect for women," Garber said. "I demanded that from the beginning, and it worked. There are always jerks, but we know how to deal with them. They were a good old boy network, but those days are gone."
Fathers and Mentors
The women we interviewed spoke often of the encouragement they received from their fathers, starting at a young age.
"I grew up with brothers … only brothers … older brothers," says Lohr. "Even when I was a child, my father made sure I was in there with the boys when we were changing tires and oil and things like that. I never felt as if I couldn't do what the guys could do, except maybe physical/strength limitations."
Hart started working in the business when she was 13, moving from stuffing envelopes to answering phones to managing the office staff while working as a guidance counselor.
"In 2005 or 2006, my father told me he had the opportunity for me to come in as a general manager," she told O&E. "The majority of women — and it's no offense, because my mother is one of them — end up as the bookkeeper or the person answering the phones. My father had a bigger vision for me."
Heaney, too, credits her father and mother for her strength and independence. "My dad was a rarity, for someone born in 1941, to be all about women's equality. A lot of parents, even of my generation, told their daughters to find a husband who could take care of them. My dad said, 'I want you to get married, but make sure you can always support yourself.' It was tremendous advice."
Leann Panebianco, for her part, grew up in a company started by her grandmother, the late Nancy Panebianco, 30 years ago. Leann says her father, current company president Nick Paniebanco, taught her to treat everyone with respect. She has since followed in his footsteps at both HVOEC and ESEA, and continues to work closely with him at Panco. "I respect my dad so much, and have seen him deal with customers, deal with suppliers — he's been my role model and I want to be like him."
Loving Every Minute
Reflecting on how the energy industry has evolved over the decades, Huber says, "Twenty-five years ago, it was male dominated, almost universal. Now there are women at every meeting, every event, women participating in the organizations and the associations." He adds, "They're smart, engaged, want to succeed, and to make their companies succeed. They're classic small-business people. They think about their customers, about how to make their companies better."
Every single woman interviewed spoke glowingly about the industry and the men and women with whom they work, using words like 'love' and 'passion' when talking about their professions. "All in all, I absolutely love what I do and the industry I'm in," Vazquez said. "I love working with men, people I consider my peers and colleagues, and wouldn't do it any other way. I hope they feel the same, regardless of my gender."
"I've been impressed, actually, that the men in the association and the industry really seem to welcome the women who are my colleagues openly," Lohr relates. "If there had been pushback in the Oil Heat Institute or NEFI, I would have written them off and not been involved. I don't know if that's because the men are progressive or the women impressive, but they are. It doesn't seem to make a difference. We've been well accepted, and I hope some of my female colleagues haven't felt pushback or been made uncomfortable. But I haven't felt it, and that makes me happy to be in the industry."
Women in Energy, the Next Chapter
Where do we go from here? How do we as an industry get more women into the industry, into management and into the trucks? All the women we spoke with saw the energy industry as a great career move and had well-considered thoughts on the subject.
First and foremost, is the need to get the word out — to both men and women — about the opportunities available. Increasing the number of qualified employees is not an issue of hiring more women, but of educating more individuals, period. Lohr has spoken with high school and college-aged students who do not even know that HVAC repair is a viable career option. Industry leaders all also spoke about the need to remove the "stigma" of women working in the trades, by talking to students in middle school as well as high school, and getting more girls into the technical and mechanical classrooms. They also pointed to the need for companies to educate customer service, accounting and marketing staff and create a supportive environment for anyone looking to move upward.
Huber and Rooney agree. "We shouldn't orient women [in companies] based on gender, but on abilities," said Huber.
Rooney concurred, adding, "I think that women applying for jobs inside the company have to be given the same initial level of respect and acceptance that you would give to a guy walking in the door for the same position."
While some of the interviewees said they'd have concerns about sending women into sketchy homes or neighborhoods, that would not stop them from hiring a qualified female driver or technician. These jobs offer steady work with good salaries, and can even provide lighter hours in the summer. While Booth and Panebianco have hired women as drivers and technicians, and Heaney, Fagan and Vazquez are still doing technical work, none of them currently have any other women working in the field. Several lamented that over the years they had seen one female applicant, if any, but in each case she didn't have the necessary qualifications.
The women of energy are doing their part, whether breaking glass ceilings, setting examples for others to follow, or participating in the Women in Energy association, which was founded specifically to offer support and networking opportunities to females in the field. Garber and Fagan were excited about their organization's conference held concurrently with the Eastern Energy Expo and what comes next. The group is planning an education and networking event in New York City later this summer, developing a scholarship program, and will be expanding the blog at WEWomenInEnergy.com to feature more female industry leaders. "The opportunities are really endless," says Garber. "With our diverse group of women, there is at least one individual that will be willing to mentor you."
Related Posts
Posted on December 15, 2022
Posted on October 17, 2022
Posted on September 14, 2022
Posted on August 19, 2022
Join Our Email List For Updates!
Enter your email to receive important news and article updates.