All
Biofuel Feedstock Overview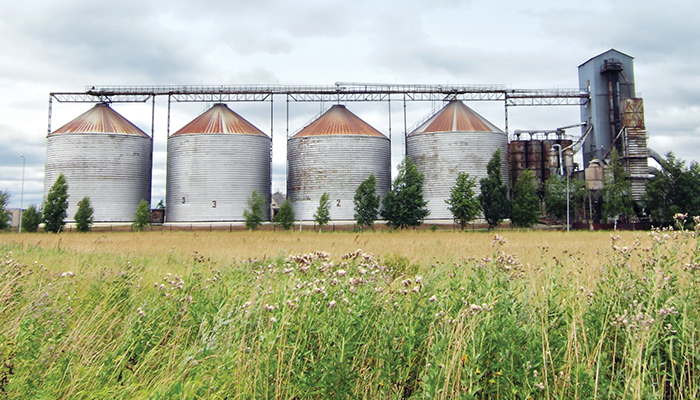 The U.S. biodiesel and renewable diesel market has grown tremendously from 2007 to 2017. According to the EPA Moderated Transaction System (EMTS), 2.65 billion gallons were purchased in 2017, up from just 450 million in 2007. Of these 2.65 billion, just 816 million were from imported fuel; the rest is domestically produced.
Biodiesel has expanded and diversified its production capacity over the past decade, with major interstate railroads and new biodiesel plants allowing for production to grow outside of the Midwest. Whereas soybean production continues to dominate biodiesel production in the Midwest, the industry's new production capacity is driven in part by other markets, including on the East, West and Gulf Coasts, where producers use diversified feedstocks.
The six EPA-approved biodiesel and renewable diesel production feedstocks are soybean oil, yellow grease, distillers corn oil, animal fats, canola oil and camelina. As of September 2017, their respective slices of the biomass-based diesel pie were approximately 46%, 15%, 15%, 13%, 11% and < 1%. Though camelina provides an EPA-approved pathway, it has limited commercial use. The following is an overview of the five major biomass-based diesel production feedstocks.
Soybean Oil
Soybean production for September 2018 was forecast at a record 4.69 billion bushels, with yields expected to average a record high 52.8 bushels per acre. Soybean yields have continued to land above trend lines over the past five years, a significant development that points to increasing private equity investment in yield technology. All told, projected ending stocks for the current marketing year are 450 million bushels greater than ending stocks last year. Notably, this equates to a potential 675 million gallons of additional biodiesel from the oil in these additional beans alone.
Yellow Grease
LMC International projects that the global waste oil supply will grow from 29.0 million metric tons in 2017 to 31.9 million metric tons in 2020. These 31.9 million metric tons would be enough to create 9.6 billion gallons of biomass-based diesel. However, or perhaps to the benefit of non-food industries, the changing consumer demand for vegetarian-fed meat has decreased feed demand for yellow grease and used cooking oil (UCO), and this trend is forecasted to continue.
Distillers Corn Oil (DCO)
Prior to commercialization of the biodiesel market, DCO was not generated in significant quantities. DCO output saw rapid growth between 2010 and 2017, as most ethanol plants invested in extraction capacity, and improvements in technology increased yields. LMC International estimates output reached almost 4 billion pounds in 2017 and is expected to exceed 4.4 billion pounds in 2018, which could provide over 500 million gallons of biodiesel.
Animal Fats
USDA's Economic Research Service reports that the pork industry has been setting quarterly inventory records almost since 2015. This trend exists for the beef and poultry industry as well. Animal fat supplies are directly correlated with meat production and U.S. processing capabilities. Longer term, the National Renderers Association projects rendered fat supplies, which includes both animal fats and used cooking oil, to increase by 14% over the next decade.
Canola Oil
Lastly, canola oil also continues to be an important feedstock for biodiesel production. Recent years have shown some expansion of canola-dedicated acreage in the Great Plains region. There are currently about 2 million acres of canola-dedicated farmland in the U.S., and the U.S. Canola Association has set a goal to increase that total to more than 3.5 million acres.
Related Posts
Posted on October 10, 2023
Posted on October 10, 2023
Posted on October 6, 2023
Posted on October 6, 2023
Join Our Email List For Updates!
Enter your email to receive important news and article updates.