All
Biodiesel Industry Is Buoyant About 2016
by Paul Nazzaro, National Biodiesel Board Petroleum Liaison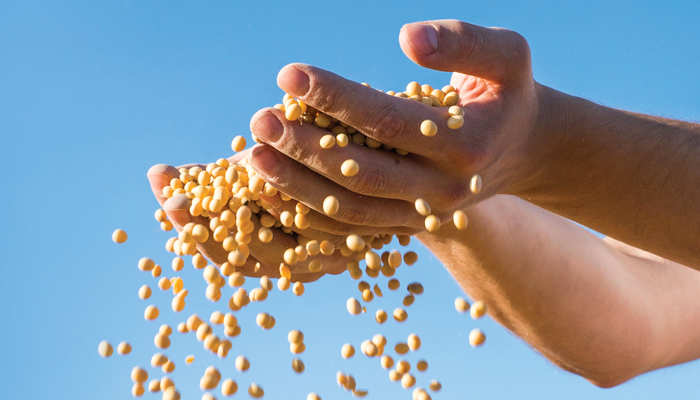 It was only 23 years ago that a University of Missouri researcher first powered a pickup truck on oil squeezed from soybeans, and the National Soy Diesel Development Board, today known as the National Biodiesel Board (NBB), was formed with seven members from four Midwestern states. Some two decades later, NBB boasts more than 300 member companies from nearly every U.S. state and represents an industry that last year produced nearly two billion gallons of clean, homegrown, renewable fuel.
At the 2016 National Biodiesel Conference & Expo, held in January in Tampa, FL, NBB Chief Executive Joe Jobe said the industry is poised for another banner year ahead. The three-day conference brought to Tampa more than 1,000 biodiesel leaders and supporters to examine the current state and future of the industry; highlight recent successes; and provide educational programming for industry stakeholders and local residents.
"When the National Biodiesel Board was born … we were the very definition of a 'mom-and-pop' industry," Jobe said in his "State of the Industry" presentation to kick off the conference. "But we've come a long way in two decades … As the only advanced biofuel commercially available nationwide, biodiesel is uniquely positioned to provide an alternative to petroleum diesel that reduces carbon emissions by as much as 86 percent."
Biodiesel is made from locally available byproducts and co-products – soybean oil in the Grain Belt, recycled cooking oil in urban areas, animal fats from rendering plants in the Southwest, and more. With the capacity to produce upwards of three billion gallons of cleaner-burning renewable fuel, the U.S. industry's more than 160 plants are poised for record growth in 2016. In addition to federal policies to support renewable energy, states like California are setting their own low carbon fuel standards with the expectation that biodiesel will help them meet their targets. The continued emergence of higher blends on the Eastern Seaboard to satisfy the growing demand for Bioheat® makes biodiesel a true coast-to-coast blend stock.
Record Volumes
As the conference began, the U.S. Environmental Protection Agency (EPA) released the numbers showing that U.S. consumers used a record of nearly 2.1 billion gallons of biodiesel in 2015. According to Jobe, the numbers "show without question that the Renewable Fuel Standard is delivering significant volumes of Advanced Biofuel to the American people." Industry leaders said that the numbers demonstrate biodiesel's continued success as America's first and only EPA-designated Advanced Biofuel to reach commercial-scale production nationwide. Citing the major accomplishments of 2015, including the extension of the biodiesel tax incentive, and the Renewable Fuel Standard (RFS) increasing volumes through 2017, Jobe said that, "2016 is going to be our strongest year yet."
Former Republican Congressman Bob Inglis, formerly a climate change disputer, delivered the conference keynote address, advocating for free enterprise solutions to energy and climate challenges. "It's fabulous when an important industry group like the National Biodiesel Board calls for an objective consideration of climate science and an apples-to-apples comparison between the competing fuels," he said. "With that kind of clarity, free enterprise can fix climate change."
Among the 20-plus sessions over three days, one highlight was a Ride-and-Drive event, where conference attendees and the public were invited to get behind the wheel and test out brand new vehicles from Ford and Chevrolet. Powered by biodiesel, the 2016 Ford F350, the 2016 Chevy Silverado 2500, and the 2015 Ford Transit were all available to check out and drive around the downtown Tampa area.
Biodiesel is particularly popular among municipalities, school systems and other organizations that are using biodiesel to fuel their fleets while helping them to meet their sustainability goals. The University of Southern Florida in Tampa is one example. In fact, USF's biodiesel-powered "Bullrunner" was one of the vehicles on display at the Vehicle Showcase.
The Vehicle Showcase also brought the welcome announcement that Peterbilt and Kenworth manufacturer, PACCAR Inc., now approves the use of B20 biodiesel in all its vehicles, old and new. This announcement means that over 100,000 new trucks are joining the biodiesel ranks, traveling more than 12 billion miles year round. For their efforts, Jobe presented PACCAR with the Eye on Biodiesel Initiative Award.
NBB Honors Leaders and Pioneers
In addition to the Initiative Award, there were several other Eye on Biodiesel awards given out during the conference. The Climate Leader Awards went to the Environmental Defense Fund (EDF), Environmental Entrepreneurs (E2), and the American Lung Association in California for their environmental leadership in promoting biodiesel and other clean fuels along the West Coast. The Impact Award was given to Beth Calabotta for her scientific work in the industry through the National Biodiesel Foundation. The Pioneer Award was presented to former New York Oil Heating Association CEO John Maniscalco for his dedication and leadership within the Bioheat® community. NBB presented the Lifetime Achievement Award to Mike Livergood for his help in developing the biodiesel industry in the U.S. and efforts to shape and grow it through his work.
Conference-goers were abuzz about recent biodiesel successes, most notably the EPA getting the RFS process back on track and the reinstatement of the biodiesel tax credit. After years of uncertainty, the biodiesel industry looks to firmly plant its feet and step boldly into 2016. For a full conference recap, to view photos, and to hear interviews and speeches, visit the conference blog at blog.biodieselconference.org.
Related Posts
Posted on December 13, 2021
Posted on December 10, 2021
Posted on October 22, 2021
Posted on October 16, 2021
Join Our Email List For Updates!
Enter your email to receive important news and article updates.