All
The BI Behind BI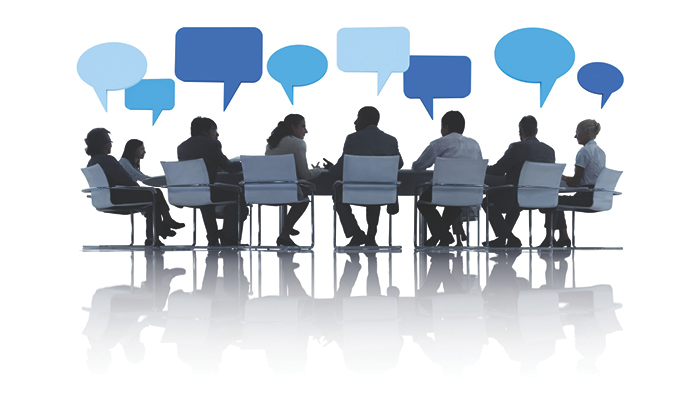 Energy industry insights and experiences inform ADD Systems' business intelligence platform
When first presented with the concept, business intelligence, or BI for short, might seem a tough sell for some — and understandably so. The notion that a piece of software can show veteran business owners things they don't already know about running their companies can be perceived as pretentious, offensive or even outright absurd.
The truth, however, is that business intelligence software — that which is designed specifically to analyze data and present information — does not exist in a vacuum. It is not developed solely by and for IT professionals without input from the industries it's meant to serve. After all, where would be the intelligence in that?
ADD Systems , maker of back office and mobile software for the propane, HVAC, heating oil, convenience store, wholesale petroleum and lubricants industries, is perhaps best known for its ADD Energy E3® software, which is designed to assist energy providers with accounts receivable, bookkeeping, and delivery, service and inventory management, among various other functions.
To ensure the energy industry maintained a key role in the company's software development processes, in 2008 ADD Systems assembled the ADD User Group (AUG), a network of ADD Systems users who provide feedback on system performance, best practices, development priorities and a number of other topics relevant to end users. The group first officially met in April 2009.
"During that meeting, one of the topics of discussion was a desire for reporting that was driven by exceptions, graphical in nature and pushed to the user," says ADD Systems Sales Manager John Coyle. It just so happened that at that time the company was already developing the Atlas Reporting® BI software for the convenience store segment of its client base.
"ADD was able to leverage the underlying technology to design and create the Atlas product for our clients in the heating oil, propane, HVAC, wholesale and lubricant industries," Coyle says. "Valuable input was provided by AUG members and other ADD clients, which gave our BI developers insight into what exception reporting, key performance indicators and management dashboards would provide the most value and actionable information."
Available to ADD E3 and ADD eStore® users, Atlas provides data warehousing, web-based report management, customizable exception alert automation, and on-demand, as well as automatic reporting that's built to be cross-platform compatible and user-friendly. Clearly, this data-reporting solution covers a lot, but like a trusty service van's parts inventory, it's been built up over time. "ADD Business Intelligence and management reporting capabilities have evolved over many years," says Coyle.
Almost a decade removed from Atlas's initial launch, this evolution continues today with the help of energy industry professionals. And just as BI software is developed to produce actionable information from mountains of data that energy industry users couldn't parse on their own, the software's users have leveraged ADD's platforms to meet their companies' specific needs in ways that the developers couldn't have conceived on their own.
Coyle explains: "The AUG Best Practice committee organizes monthly calls where ADD Energy E3 Clients discuss their use of specific ADD software components. Typically, all attendees walk away learning at least one new concept or use of the ADD software. During a recent call, one of the items discussed was the use of the component called Automatic Resource Follow-up. This component, in conjunction with other ADD Energy E3 capabilities, provides an automated method of delivering email follow-up notifications."
For example, if a person on a heating company's website submits a question about a particular product or service — say a premium-level heating system maintenance plan — the system will automatically follow up via email and notify the company's sales team. However, tracking all subsequent interactions and information is something altogether different.
"A number of companies have implemented very sophisticated workflows for new account creation and other typical customer service follow-up," Coyle continues. "The Atlas BI product provides a dashboard for monitoring the status of all follow-ups, both pending and closed."
In addition to the Best Practice committee's monthly conference calls, ADD Systems hosts a triannual Business Tech Conference that brings together AUG members with other ADD Systems clients and partners from across the energy industry. The conference's turnout may skew younger than that of the typical energy industry trade show, but this new generation of family-business leaders brings to the table a genuine excitement and familiarity with shifting consumer expectations.
"Enthusiasm for new technologies was evident during many of the educational sessions offered at the 2017 ADD Systems Business Tech Conference," Coyle says. "Tank monitors, web self-service, communication with consumers, real-time route optimization and business intelligence are just a few examples. Many ADD clients have initiated projects to implement these newer technologies since the conference."
As consumers change, so too does industry, and as much as technology drives changes in consumer expectations, it also responds to these changes. Knowing this, ADD Systems continuously picks the brains of energy professionals as it works out the kinks in new software solutions.
This is evident throughout the company's software development and update processes, as outlined by Coyle: "The AUG software design committee has participated in helping ADD Systems design new components or enhancements to existing components," he says. "They stay engaged during the design specification process through development of the completed project. The testing process then begins with the ADD software developer and software designer and then transitions to our automated process." This entails deploying sophisticated software applications to ensure developers "don't break anything while implementing new software features," as Coyle puts it.
"When ADD is confident the new feature or component is ready for beta testing, the version is installed in a client test environment for real-world testing. ADD works hand-in-hand with the client during this process," Coyle adds, noting that beta testing usually leads to production within four to six weeks.
Of course, with so much product feedback coming from AUG members and non-member clients, it would be impossible for ADD Systems, or any company, to analyze all that data without a little help. By now, the source of that assistance should come as no surprise. "ADD does use BI to analyze the data we collect," Coyle readily acknowledges. "One example is the data used to determine our product development direction. We regularly receive product enhancement suggestions from our clients via our CRM, and, using BI, we are able to report on this data to help us plan our development roadmap."
Evidently a company that practices what it preaches, ADD Systems itself offers a clear example of the success of business intelligence, as the company leverages the very same BI technology it markets to energy professionals, only customized for its own purposes. "Enhancement suggestions can be presented in whatever way we find most useful – by product, by frequency, etc.," Coyle says. "With this reporting we are able to use our data to improve our product and bring important insights to the surface."
An intelligent business strategy, no doubt, but then, that's what BI is all about.
Related Posts
Join Our Email List For Updates!
Enter your email to receive important news and article updates.