All
Beyond the Numbers: Energy Industry Insights
by Martin D. Kirshner, CPA, MSA, Gray, Gray & Gray, LLP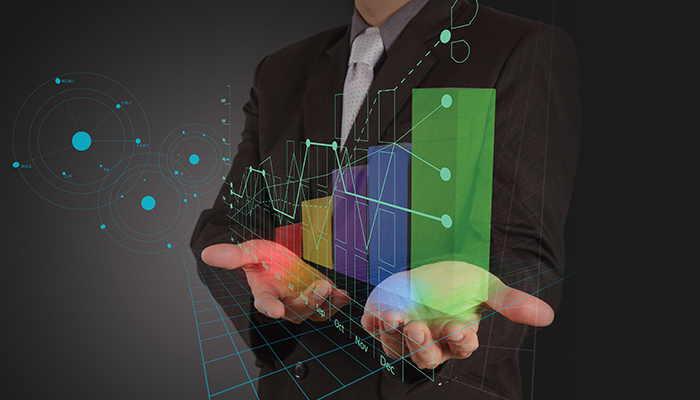 For the past 27 years Gray, Gray & Gray has conducted an annual survey of the retail energy industry. What started as a brief (10 questions) questionnaire to discover what challenges dealers were facing has evolved and expanded into a comprehensive examination of industry trends and benchmarks. We've gone from curiosity to curating the pulse of the industry.
Some of changes we have tracked are dramatic. For example, the average retail price of a gallon of heating oil in 1999 was just over 80 cents. In 2018 the average margin for a gallon of oil was more than 76 cents. That's progress. Twenty years ago, only 22% of energy companies were looking to expand by acquisition; ten years ago that number had only risen to 26%. This year more than half (55%) are seeking to buy another company.
Interestingly, the average delivery drop for heating oil has remained almost the same for 27 years (150 gallons in 1992, 160 gallons in 2018).
(By the way, one of the big questions we asked in 1999 was whether or not the dealer's computer system was "Y2K compliant." Only 84% responded positively. We know now that the answer should have been 100%.)

Going Beyond the Numbers
While the facts and figures that are generated by the results are interesting, the true value of our survey comes when we go beyond the numbers to identify and track trends within the energy industry. Our clients and other dealers compare their own responses with the survey results to benchmark performance, identify strengths and weaknesses, and spot areas in which the tide may be shifting.
For 2018 we have identified four key areas which we feel could represent developing trends in the retail energy industry. Keep in mind, these movements are based on direct reporting from dealers who are on the front lines and working with customers on a daily basis.
There is still room for growth in our industry. After a cold winter we might have expected to see an uptick in the number of energy dealers looking to sell their business in order to capitalize on a higher valuation. But just the opposite occurred, with a significant spike in the number of companies looking to acquire. After stagnating at 30-35% for several years, the number of dealers reporting their intent to buy another company has jumped to 55% this year.

One reason for this sharp increase may be an influx of cash from two record-breaking winters, giving dealers the ability to take some of those hard-earned excess profits in order to grow the company's customer list. It also speaks to the optimism many dealers have about the future of the industry.


Payroll costs are increasing. Hourly wages are up across the board for service technicians, delivery drivers, dispatchers, and service managers. For example, 20 years ago, service technicians earned less than $16 per hour. Ten years ago that rate had climbed to $21 per hour. But that wage growth has accelerated in recent years, up more than 10% in the past three years.

However, these increases are in line with the demand for these positions and lack of supply brought about by low unemployment across the country. Companies are having a hard time attracting and keeping younger workers, especially drivers and service technicians. This is not a trend unique to the energy industry. The Bureau of Labor Statistics reports the average hourly wage in the U.S. increased at a similar rate over the past two decades (approx. $14 per hour to $23 per hour).


Service is growing in importance. Whether it is aging heating systems or expansion into plumbing and air conditioning, dealers are making more service calls than ever. This has been a steady trend, with the number of calls made in 2018 up more than 57% from two decades earlier. Part of this increase may be attributed to the expected wear-and-tear on heating equipment during the last two severe winters.

No dealer wants to be inundated with service calls, especially those with many customers under service contracts. But every service call is an opportunity for a company to showcase the quality of their work, and to become "stickier" with a customer.

Over the years more and more dealers have transitioned their service departments from a loss leader (Who remembers free service for oil customers?) to a profit center. This is in sharp contrast to a period some 25 years ago when a number of dealers were shedding their unprofitable service departments. The focus on service has been accompanied by a parallel increase in the price charged for service contracts, although the number of customers under contract has remained remarkably steady.


Natural gas has lost its momentum – for now. For decades the fuel oil industry battled pipeline gas utilities for control of the heating dollars of homeowners across the country – and steadily lost. But the pace of conversions from oil to gas has slowed dramatically. Just three years ago, 26% of oil dealers reported losing customers to natural gas conversion. This year that number was down to 9%.

Pipeline gas is not going away. But there has been a significant slowdown in pipeline infrastructure and a steep increase in natural gas prices. These factors, combined with stable oil prices and supplies, have taken away the pricing edge that gas enjoyed for many years.
Over the years, the residential heating oil market was deemed to be a "mature" industry, a harsh term linked to aging technology, environmentally-based preconceptions, and a relentless campaign waged by competing fuels. But we got our act together, thanks to a generation of leaders committed to investing in research, diversifying product and service offerings, and professionalizing management methods. As a result, we have evolved to become the "home comfort services" providers for customers who have come to trust dealers with more than just fuel delivery. According to the numbers, the future looks even brighter.
Martin Kirshner, CPA, MSA is a chair of the Energy Practice Group at Gray, Gray & Gray Certified Public Accountants and specializes in accounting, tax, and consulting for energy company owners. You can reach Marty by calling (781) 407-0300 or at mkirshner@gggcpas.com.
Related Posts
Posted on February 9, 2021
Posted on December 14, 2020
Join Our Email List For Updates!
Enter your email to receive important news and article updates.