All
Background Checks Can Strengthen a Workforce
by Richard Pummell, Foley Carrier Services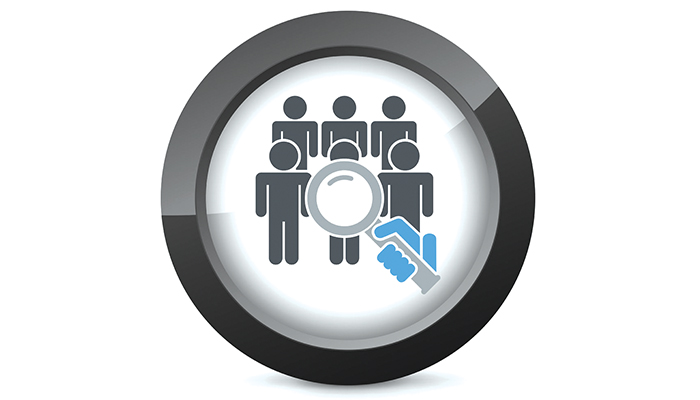 Many business owners would agree that one of the most difficult aspects of running a successful operation is finding employees who possess suitable work ethics and who will remain on the job for an extended period of time. A high turnover rate can come at a significant cost to a company.
Although hiring hardworking individuals can be challenging, there are processes that can be put in place to assist in the hiring process, such as adopting a Drug-Free Workplace (DFW) as was addressed in a previous article, and running comprehensive pre-employment background checks. But as mentioned above, many companies have a high turnover rate, so how can running background checks be worthwhile?
Pre-employment background checks can help owners and managers make better hiring decisions, consequently establishing a well-balanced staff. How? An individual's future behavior is sometimes indicated by his or her past behavioral patterns, therefore giving cause for further review and potentially weeding out repeat offenders.
Resumes and applications often contain inaccurate and/or false information that cannot be identified unless a background check is conducted.
Customers and clients tend to feel more comfortable with companies who conduct background checks.
Annual Background Checks
Many companies run a one-time pre-employment background check, but they do not conduct annual checks. Annual checks will bring to light any criminal activity and potentially dissuade individuals from engaging in criminal behavior.
Resources
Online Services – Many companies already run what they believe are sufficient pre-employment background checks, often utilizing online resources that run checks only through a nationwide database. In addition to the potential deficiencies in information, many online services cannot perform background checks for employment purposes; employers utilizing them for employment purposes violate federal and state laws.
Fingerprinting – In order to obtain a hazmat endorsement, the federal government requires fingerprinting for employees, and many home heating, oil and fuel companies feel this is sufficient. However, fingerprinting was designed to identify individuals who may have been a part of a criminal investigation, but was never designed or intended to house complete and up-to-date criminal records. What that means is an individual may have been fingerprinted upon being arrested, but the court records—the outcome (or disposition) of the crime—is not always included. Only a thorough background check accessing the actual court record at the court where the case was heard will provide the most accurate criminal history information.
Consumer Reporting Agencies (CRAs) – In order to run a legal and accurate background check that does not infringe upon a person's rights, companies should employ a reputable CRA to run their checks. CRAs are highly regulated with protections built into their services, therefore helping to limit the liability of the employer and safeguard against discrimination. In addition, reputable CRAs employ individuals who are trained to understand specific reports, utilize state and federal laws that regulate reporting and recognize discrepancies in the information they process.
Getting Started
As with DFW programs, each state has its own rules surrounding background checks. Therefore, the following steps should be taken prior to implementation:
Consult an attorney. Legal counsel should be sought any time a company is going to implement a major policy concerning individuals and employees.
Consult a Consumer Reporting Agency (CRA). As addressed above, it is highly recommended that you contact a CRA that is well versed in state and federal background checks. Companies such as Foley specialize in helping companies navigate through complex rules, as well as run thorough and accurate checks.
Implement a policy. You must implement a policy that clearly describes the types of checks that will be conducted. Be sure to have your attorney review the policy prior to implementation.
Distribute the policy. Once you've drafted a policy, you should hold a companywide meeting to inform your employees that you will be running background checks. This policy must be provided to potential hires and contain the proper disclosure(s), as well as a detailed release form to be reviewed, signed and dated by the individual prior to running any background checks.
To Hire or Not to Hire
Background checks are not to be taken lightly, and it is crucial to remember that there is a person tied to the report. Many states require a documented conversation to take place regarding the circumstances that may have caused an unfavorable report. At a minimum, the following factors must be taken into account:
Nature of the offense – Was the offense related to property, violence, negligence? Were other individuals and/or property adversely affected?
Relevance to the position being applied for – For example, if an individual was convicted of theft, a position in which he or she is entering homes may not be suitable.
Age at the time of the incident – Was this something that took place one year ago or 12 years ago? Might an individual's age have contributed to making a poor decision? Has a significant amount of time lapsed without any further incidents?
Rehabilitation – Has the individual committed any crimes since the initial offence, successfully completed any type of rehabilitation program or fulfilled any required sentences?
Fortunately, there are companies such as Foley to help business owners navigate through complicated procedures. Please contact us at (800) 253-5506, and check out our website at www.foleyservices.com/employee-background-checks/ for more information.
Related Posts
Posted on December 10, 2021
Posted on December 10, 2021
Posted on October 12, 2021
Posted on September 8, 2021
Join Our Email List For Updates!
Enter your email to receive important news and article updates.