All
Are Wood Pellets Speeding Up Climate Change?
by Ed Burke and Kelly Burke, Dennis K. Burke Inc.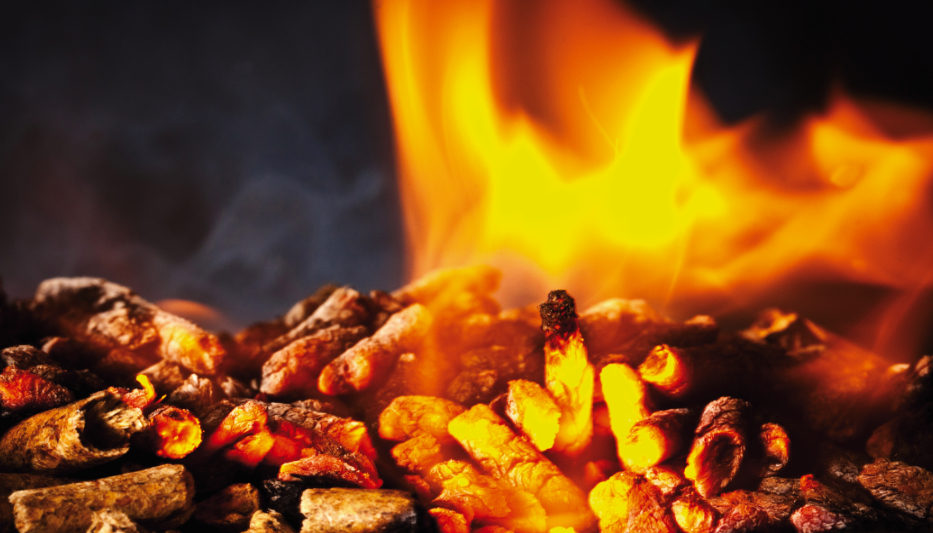 Controversy arises on both sides of the Atlantic
For decades, New Englanders have been using wood pellets to help heat their homes. Wood pellets are biomass and designated by U.S. and international policy to be renewable energy because trees can be regrown. But wood pellets' label as a carbon-neutral renewable has come under increasing criticism.

The wood pellet industry says it is filling a growing market that is good for the environment, but scientists argue that burning wood pellets releases more carbon dioxide than burning coal, and that it may take decades for replanted trees to reabsorb the carbon. This has been producing controversy on both sides of the Atlantic.

Europe's Role
Europe is often considered to be a global leader on climate action and supporting the growth of renewable energy. This leadership has led to the retirement of a large number of coal-burning power plants and increased adoption of solar and wind power.

Ten years ago, the European Commission issued a Renewable Energy Directive to its member countries that 20 percent of their energy should come from renewable sources by 2020. The burning of biomass such as wood pellets was one way to meet that goal. Indeed, carbon emissions from burning wood are not counted toward a nation's emissions output, due to a controversial provision of the Kyoto Protocol.

This faulty logic has led to massive renewable energy subsidies for biomass under the EU Renewable Energy Directive program. With that said, a number of countries have embraced biomass electricity, which scientists argue is actually speeding up climate change, pollution and forest destruction. Currently, biomass represents nearly 60 percent of the EU's renewable energy total. (Editor's Note: A recent report shows biomass represents over 20 percent of the United States' renewable energy total; see story on page 40.)

Without sufficient supplies of wood from its own forests, the EU is heavily reliant on importing wood pellets. Scientists say that replanting trees doesn't make wood pellets carbon-neutral, and that biomass imported to the EU is never properly accounted for.

Biomass plants in the United Kingdom burn about 6.8 million metric tons of wood pellets each year, and the EU burns about 4.5 million metric tons. Forests in southeastern U.S. have rapidly become their primary source.

For generations, landowners were growing trees for lumber, furniture, and paper products, but the decline in demand for newsprint and other paper had created a greater supply of low-grade wood that could be used to make pellets. Landowners are now clear-cutting forests because it requires less work to harvest the wood and then plant new trees.

Producing about 5 metric tons of wood pellets annually, the southeastern U.S. is now the world's largest producer and exporter of wood pellets.

Scientists say that we're destroying forests for fuel at a time when we need to let forests grow to absorb carbon from the atmosphere, and shore up natural protections against extreme flooding and droughts. They also point out that logging degrades critical ecological benefits that standing forests provide, such as natural flood control.

Standing forests act like sponges, slowing the rate of water flowing into streams and rivers, helping to prevent flooding. When a forest is cleared, the volume of water and soil erosion entering streams and rivers is accelerated during periods of heavy rain, causing rivers and streams to overflow. Once clear-cut, these forests can take decades to fully regenerate and recapture the carbon that was emitted from the logging and burning of biomass.

The science is clear that we don't have the luxury of waiting decades to draw down carbon. Elected officials and community groups in the southeastern U.S. see shifting politics in the UK as the best chance to curb demand for pellets.

Community Opposition
Protecting wetland forests, which provide natural flood protections, has become a regional priority among conservation groups and communities across the region.

Environmentalists have publicly denounced biomass as a false solution that must be stopped, reinforcing the need to protect forests while staying focused on renewable energy like solar and wind.

In North Carolina, Mississippi and Alabama, new wood pellet facilities have been met with opposition.

In Europe, local communities in Ireland, France, and the Netherlands have come out strong in their opposition to burning wood for electricity, even stopping new facilities from being constructed. A recent national opinion poll in the Netherlands found that 98 percent of the country's citizens "agree that biomass subsidies should be stopped."


Governments Take Action
As the scientific evidence and public opposition mounts, elected officials in the U.S. and Europe are starting to express concern and take action.

In Virginia, the state legislature passed the Clean Economy Act, which explicitly excludes biomass from the renewable energy list. North Carolina's newly developed Clean Energy Plan stated that biomass would not be a part of the state's clean energy future, noting that the EU policy treating biomass as carbon neutral "should be challenged at the national and international level."

Additionally, more European leaders are expressing concern about biomass electricity. Belgium and Ireland have both denied recent applications for new biomass power plants. In the UK, Denmark and the Netherlands — three of the largest biomass electricity-producing countries — there is growing government opposition and a call to end the subsidies that keeps this industry going.

The goal for us all is an economy powered by clean, renewable energy and a forest economy that is restorative rather than destructive.

Ed and Kelly Burke are respectively, Chairman of the Board and Senior Marketing Manager at fuel distributor Dennis K. Burke, Inc. They can be reached at ed.burke@burkeoil.com and kelly.burke@burkeoil.com or 617-884-7800.
Related Posts
Posted on December 15, 2022
Posted on October 17, 2022
Posted on October 17, 2022
Join Our Email List For Updates!
Enter your email to receive important news and article updates.