All
Anova Acquires ISA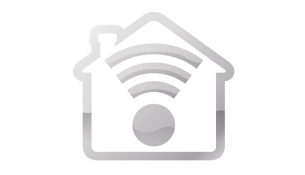 On June 17, industrial internet of things (IIoT) provider Anova announced that it has acquired Intelligent Sensing Anywhere (ISA). The acquisition brings together two companies with reputations for quality, technical innovation, and customer focus, creating an expanded geographic footprint and set of solutions to best serve customers around the globe.
Backed by nearly 30 years of remote telemetry expertise in LPG, oils, lubricants, natural gas, and water, ISA is headquartered in Coimbra, Portugal, with additional offices in the U.S., Canada and Brazil. The company has solutions deployed in more than 40 countries. "We cannot think of a better home for ISA," said Diamantino Costa, Chairman and CEO of ISA. "Anova is dedicated to providing the best monitoring solutions, and we have been impressed with their professionalism, commitment, and customer focus to-date and look forward to providing even better delivery and service to our customers."
ISA extends Anova's range of monitoring solutions, as well as its ability to provide industry-leading service to Europe, North America, Latin America, Middle East, Africa, and Asia Pacific markets where ISA has a significant presence. In addition, ISA's premier engineering and software development teams will contribute to innovation in areas like reliability, product life, user experience, and next-generation technologies. "ISA is a perfect complement to Anova, building on our vision to grow our presence in multiple geographies," said Chet Reshamwala, CEO of Anova. "It is evident that ISA is built on great people with similar values, cultures, and desires to exceed customer expectations by providing unparalleled service."
Along with ISA's customer base, Anova now manages nearly 375,000 devices around the world. This latest acquisition is in keeping with Anova's mission to connect the industrial world, for better, as well as its vision to build the leading remote monitoring company with broad, geographic, product and end-market offerings. Additional information can be found at anova.com.
Related Posts
Posted on August 11, 2023
Posted on August 11, 2023
Posted on August 11, 2023
Posted on August 11, 2023
Join Our Email List For Updates!
Enter your email to receive important news and article updates.