All
Additives Marketplace 2015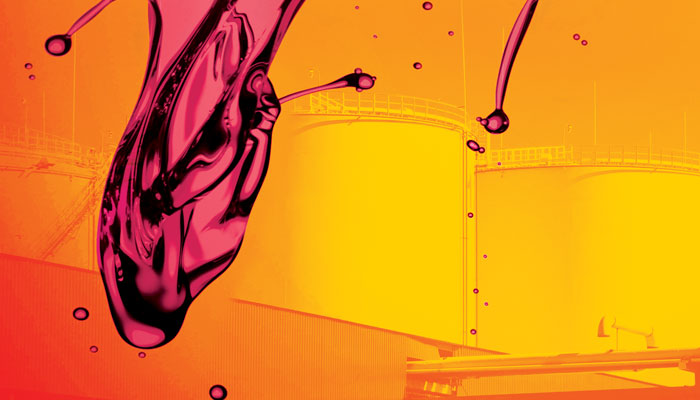 Specialists describe their distillate treatment products
Advanced Fuel Solutions, Inc.
1060 Osgood Street
North Andover, MA 01845
Sales Manager: Lou Nazzaro: lou@yourfuelsolution.com
Operations Manager: Paul Nazzaro Jr.: pauljr@yourfuelsolution.com
Phone: (978) 258-8360
Website: www.yourfuelsolution.com
Products
Heatdoc™ – With a unique balance of three stabilizers, HeatDoc™ not only keeps today's fuel fresh but also improves the latest blends of ultra-low sulfur and biodiesel, keeping your fuel healthy today and into the future. It cleans your heating system by reducing sediment build-up that may already be in your tank, pipes, filters and nozzle. HeatDoc™ also inhibits corrosion and rust in your tank and fuel lines. The result is healthier fuel and heating system that runs more effectively while improving equipment life expectancy. HeatDoc™ is always on call, keeping your home heat-healthy!
Greenburn® – Think green, burn clean®: That's the promise of home heating-oil and Bioheat® with Greenburn Combustion Technology. It's proven around the world and formulated to deliver a higher standard in premium performance directly to your home. You won't see it working, but you'll see the difference it makes. Greenburn works around the clock, reducing smoke emissions, increasing efficiency, cleaning filters and nozzles, and improving storage integrity. But it doesn't just clean your fuel, it provides the peace-of-mind that comes with knowing your heating dollars are working harder to optimize system performance, resulting in greater efficiency, fewer service calls and lower annual fuel costs. Oil heat is the best heat. Greenburn Combustion Technology makes it better year round.
LP-1000 – Formulated to control the growth of wax crystals that can form during cold weather operation. The addition of LP-1000 helps heating oil flow through filters at reduced temperatures. LP-1000 is typically used between 1:1000 and 1:2000, depending on base fuel and performance desired. This product was primarily designed for outside storage tanks.
OPT™ – The high-pressure common rail (HPCR) direct-fuel injection systems employed in modern diesel engines are more powerful and efficient, resulting in lower emissions and enhanced fuel economy. Engine manufacturers met the technology challenge set forth by the federal government. Unfortunately no one consulted the fuel manufacturers to prepare the fuel for these important changes. Since the introduction of ULSD in 2006, the transition to sophisticated, high-tech diesel engines has been plagued by a number of issues including injector failures, filter plugging, loss of power and poor fuel economy.
Winter Diesel Additive 1500 – Provides excellent winter performance with a wide range of diesel fuels. It contains a combination of advanced cold flow polymers and a jet fuel de-icing compound to maximize winter protection by preventing ice crystal formation. Reduces the fuel's Cold Filter Plugging Point (CFPP) between 8 and 12 degrees F below the base fuel's cloud point.
Slipstream™ Premium Marine Diesel Additive – Keeps injectors clean and maintains optimum engine performance. Meets both the NCWM & EMA/TMC Premium Diesel criteria for detergency. Designed to remove and prevent deposits that can deteriorate fuel economy and emissions. Increases the thermal stability of fuels preventing the fuel from breaking down under high temperatures. Reduces sludge formation that plugs fuel filters, injector deposits, smoke and damage to fuel injectors. Demulsifies to prevent fuel/water emulsion and drop excessive water out of solution. Water dispersant to help safely remove water on a gradual basis. Protects all diesel fuel-injection systems, reduces pump and injector wear. Protects the entire fuel system from corrosion. Increases cetane five (5) numbers. Enhances cold starts, reduces misfiring, white smoke, noise and warm-up.
Slipstream™ Premium Marine Gas Additive – AFS Slipstream™ Premium Marine Gas Additive is specially formulated for marine engines and is designed to prevent the problems associated with ethanol blended gasoline, such as phase separation, moisture contamination, poor stability and the formation of power-reducing carbon deposits.
Amalgamated, Inc.
PO Box 8977
Fort Wayne, IN 46898
Contacts: Randy Walker (rwalker@amalgamatedinc.com) and Jennifer Pipenger (jpipenger@amalgamatedinc.com)
Phone: 260-489-2549 (office)
Website: www.amalgamatedinc.com
Custom blender of distillate (diesel) fuel additives for performance and quality improvement in all applications (marine, on-road, off-road, power generation, etc.) Additive packages can be formulated to include any or all of the following components: cetane improver, detergent, lubricity enhancer, stabilizer, anti-rust/corrosion inhibitors, deposit modifiers, dispersants, and winterization (includes CFPP, pour point, flow improver, de-icing agents, wax suspension chemistries, etc.)
C & S Scientific Corp.
PO Box 1056
Hightstown, NJ 08520
Contact: Jerry Sava; Pat Cerminaro
Phone: (877) 448-7037
Fax: (267) 200-0430
E-mail: JSava@CSScientific.com; PCerminaro@CSScientific.com
Web: www.CSScientific.com
Products
Treat Now – Ultra-concentrated heating oil additive to extend fuel oil quality and stability and to inhibit sludge and corrosion.
Diesel-Add – ULSD-compliant diesel fuel additive to provide superior cold flow and anti-gel protection, and to improve lubricity, cetane, and fuel economy. Produced in treat ratios from 1:1,000 to 1:7,500 to satisfy all specific handling requirements
Biotreat –Series of oil conditioners for winterization of up to B-20 soy, vegetable, and/or tallow bioblends.
Injectrol – Fuel injector antifoulant and detergent for new high-pressure fuel injection (HPFI) diesel systems.
SOS – Antigel shock treatment for outside fuel storage tanks.
Our shock treatment specialties include sludge, water, bio-organic and corrosion inhibitors; and cetane and lubricity enhancers. We provide complete technical (lab and on-site analyses), mechanical (additive injection systems), and marketing support services. Our customized research and development, formulation, and packaging of fuel conditioners are designed to satisfy any specific need.
Fuel Management Services Inc.
13 Main Bayway
Toms River, NJ 08753
Contact: Mark Stellmach (Mid-Atlantic)
Phone: 732-929-1964
Fax: 732-929-2925
Web: www.fuelmanagementservices.com
Products
UltraGuard heating oil additive
Low Pour cold flow improver for heating oil
Diesel fuel additives
Fuel Sampling Kit – The Fuel Sampling Kit includes everything that a contractor needs to obtain samples from a fuel storage tank and send them to Fuel Management Services for analysis. Included are sample bottles, a pump and tubing, bottle labels, packing supplies and prepaid FedEx mailers. After collecting samples, the contractor can quickly and easily send them to the Fuel Management Services laboratory to test for quality and contamination issues. The samples travel by FedEx Ground. Our laboratory staff tests the fuel and generates a report with comments on the condition of the fuel. We also recommend what corrective actions, if any, are needed to correct the problem.
Water Sock – A long, thin sock-like material containing a desiccant that will absorb water for effective removal of water inside a storage tank. The product is best used at a service call, where it can be placed into a tank and will absorb water in 20 minutes time and then be pulled out. Periodic use is inexpensive and very effective at keeping fuel tanks dry and free of water.
Fuel Quality Services, Inc.
PO Box 1380
Flowery Branch GA 30542

Contacts: Rhonda Rande, Margaret Umoren-Clark
E-mail: sales@fqsinc.com
Phone: (770) 967-9790
Website: www.fqsinc.com
Products
FQS 1.5 Microbicide® is recommended for killing and controlling bacteria and fungi in diesel, gasoline, biodiesel, and kerosene. FQS 1.5 Microbicide® is stable and long lasting, to prevent microbial attacks and keep fuel systems biologically clean. Economical to use. 1 gallon treats 10,000 gallons of fuel.
FQS 3500 Premium Diesel Performance Additive is specially formulated to improve the quality and performance of ULSD diesel fuel in modern High Pressure Common Rail (HPCR) engines. It is also effective in higher-sulfur diesel engines and older style diesel engines. A treat ratio of one gallon for every 2,000 gallons of diesel fuel will keep fuel injectors clean, provide fuel economy and improve overall performance.
LTSA-35A Fuel Stabilizer is a MILSPEC-approved, multi-functional diesel fuel stabilizer providing rust inhibition, dispersancy, antioxidant properties, color, stability, and copper deactivation.
HY-LiTE® Biological Fuel Test System complies with ASTM D7463 and provides rapid detection of microbiological contamination in fuel, fuel storage and distribution systems. Results are available in as little as 15 minutes. The HY-LiTE® test method is simple to use in the lab as well as in the field.
Fuel Right
302 Robinson Lane
Wilmington, DE 19805
Technical Contact: Bob Tatnall
Phone: (800) 642-1910
Fax: (302) 425-5661
Email: bob@fuelright.com
Web: www.fuelright.com
Sales Contact: Bob Gatchel (b.gatchel@fuelright.com) or Deb McGhee (deb@fuelright.com)
Phone: (202) 400-9153
Fax: (302) 425-5661
Global Companies LLC
800 South St.
Waltham, MA 02454
Contact: Steve Schooley
Phone: (800) 685-7222
Fax: (781) 398-4162
E-mail: sschooley@globalp.com
Website: www.globalp.com
Products
Heating Oil Plus – Heating Oil Plus is our proprietary, premium heating oil formulation. It is comprised of a carefully balanced group of components designed to help avoid filter blockage and nozzle and strainer plugging, thereby effectively reducing fuel-related service calls and improving dealer profits. Heating Oil Plus will enhance customer loyalty, by reducing fuel-related "no heat" service calls. Complementing its documentable field performance is its convenience of access. Heating Oil Plus is now available at 17 strategic terminals, where it is electronically injected to eliminate the guesswork associated with treating fuel beyond the rack. Electronic rack blending eliminates the need for handling of additives and ensures proper additive dosing, however it is conveniently offered in totes, drums and pails.
SubZero – When improving the cold flow characteristics of the heating oil you sell is a priority SubZero will be the last treatment you will ever need. Recognized as the most cost-effective strategy to reduce a fuel's pour point, it is recommended for all outside and/or underground oil tank applications, as it ensures an economical way to optimize the cold flow characteristics of heating oil. It's not just economical; it's a broad-spectrum treatment. SubZero is a premium pour point depressant that lowers pour point by as much as 40 degrees F, improves lubricity, disperses water to help reduce ice formation, and safely helps reduce filter and fuel line plugging by utilizing a jet aircraft de-icing compound. SubZero is Global's proprietary pour point depressant and is available in drums and pints. Making access even more convenient, SubZero can also be purchased at a F.W. Webb location near you.
DieselOne – DieselOne is our flagship diesel program designed for treating ULSD year-round. Our proprietary, high-performance diesel fuel will help keep fuel systems clean, extend engine life and provide reliable engine operation under all seasonal driving conditions, affordably and consistently. DieselOne contains an advanced detergent, corrosion protection, synthetic lubricity improver and thermal and oxidative stability enhancer. During the winter months, DieselOne is additionally enhanced with a cold flow improver, a jet fuel type deicer and WASA, a unique wax anti-settling agent, to keep wax crystals from falling out of solution and gelling fuel line filters during extended shutdown periods. This concentrated cold weather operability formulation can help reduce kerosene blending as well as enhance the performance of kerosene when absolutely required. Beyond the protection and peace of mind DieselOne offers, it will simultaneously keep injectors clean, optimizing engine performance, lowering engine maintenance costs and promoting longer engine life. Like Heating Oil Plus, DieselOne technology is conveniently accessible at 17 strategically positioned terminals where fuel dealers can eliminate the guesswork associated with treatment under the rack by lifting electronically rack-blended premium fuel, backed by operability values supporting the fuel.
Lincoln Laboratory
P.O. Box 381
Leicester, MA 01524
Contacts: David Lodding (dlodding@lincolnlaboratory.com) and Bob Messia (rmessia@lincolnlaboratory.com)
Phone: 508-892-4717
Websites: www.lincolnlaboratory.com, www.tank-guard.com, www.bondtitetank.com
Products
Tank-Guard is a corrosion inhibitor for home heating oil tanks. It is the foundation for an Oil Tank Protection Program for heating oil dealers that features our unique Free Tank Replacement Warranty. The Tank-Guard Program is a valuable tool to retain customers and attract new ones. Full marketing plan included. No upfront investment. Guaranteed profit.
XTA-2000 is a Premium Fuel Additive. It stabilizes fuel, dissolves sludge, removes water and fights organic contamination.
XTA-CFI is a Cold Flow Improver. It lowers pour point by 25°F, reduces fuel gelling, controls wax crystals, and stops filter plugging.
FROST FREE is a proven antifreeze and deicer for fuel oil tanks and oil supply lines. It removes water and prevents freezing, prevents wax buildup, dissolves ice crystals and thaws frozen lines.
DISTILLATE 38 is a multi-purpose heating oil treatment. It disperses sludge and water, cleans tanks and lines, keeps burner parts clean, and prevents frozen oil lines.
Sprague Operating Resources LLC
185 International Drive
Portsmouth, NH 03801
Contact: Steve Parise
Phone: (603) 430-5308
E-mail: sparise@spragueenergy.com
Website: www.spragueenergy.com
Products
HeatForceTM Additive – Sprague recommends its HeatForceTM additive in all heating oil applications. Sprague's HeatForceTM additive includes four primary components to improve heating oil capabilities. A fuel stabilizer helps to prevent sludge and control the sedimentation that plugs filters, strainers and nozzles. A dispersant cleans the fuel system, allowing any impurities to more easily pass through fuel lines, filters and strainers. An included corrosion inhibitor prevents rust from forming throughout the entire fuel handling system. Finally, the HeatForceTM additive contains a metal deactivator to counteract fuel degradation that can occur when fuel interacts with metals such as copper. HeatForce® premium heating oil is available at select Sprague terminals or HeatForceTMadditive alone can also be delivered to your site via drum and tote. Sprague's HeatForceTM additive works exceptionally well with Bioheat® fuel blends, delivering all of the HeatForceTM additive advantages plus the benefit of lowered emissions.
RoadForceTM Additive – Sprague suggests its RoadForceTM additive in all diesel applications. Sprague's RoadForceTM additive works to improve the fuel system operation and lower operating costs. Detergents help to remove existing deposits, minimize emissions and improve fuel economy. A corrosion inhibitor forms a protective barrier between metal engine components, maximizing engine life. A fuel stabilizer is added to reduce the gum and sediment that can form after extended fuel storage. Demulsifiers and dispersants reduce water-related problems by removing any entrained water. Finally, the wax crystal modifier and deicer help prevent ice crystals from forming and lower the cold weather operability point of diesel vehicles, reducing the dependency on power-robbing kerosene. RoadForce® premium diesel fuel is available at select Sprague terminals. Sprague exclusively offers HeatForce® Premium Heating Oil at our River Road terminal, bringing the benefits of a premium fuel package to all of our customers.
Blended fuels and the use of additives offer a variety of opportunities to dealers. Because every situation is different, we encourage all customers to speak with us prior to implementing any additive program. Sprague works directly with customers each day to determine what specific handling or blending requirements, if any, would be required.
Technol Fuel Conditioners Inc.
145 Wyckoff Road
Eatontown, NJ 07737
Sales Contact: Janis Grundmann, Sales Manager (Janis@technol.com)
Phone Number(s): 732-542-0111 or 800-645-4033 (toll free)
Fax: 732-542-0109
Website: www.technol.com
Products
We continue to recommend our STR-2+Year Round Fuel Conditioner; a proven product that prevents problems in fuel oil tanks. Stabilizes your fuel, with sludge dispersants that prevent gelled fuel (lowers pour point up to 25°). Prevents ice. Emulsifies water. Controls algae. Includes corrosion inhibitors. Improves fuel combustion and efficiency. Works in Blended Biofuel.
246 Super Sludge Dispersant is for sludge-contaminated tanks. Eliminates sludge buildup. Cleans tanks, lines, filters, nozzles, combustion chambers and heat transfer tubes. Inhibits corrosion. Emulsifies and controls water. Improves fuel combustion. Retards biological growth in fuel.
050 Cold flow Improver – Lowers cold filter plug point by up to 30°F. Lowers pour point by up to 50°F, Compatible with all distillate fuels. Permits smooth-flowing fuel under the most extreme cold climate conditions. Melts and prevents gelled fuel and ice in tanks, fuel lines, and filter, reducing the fuel's tendency to plug lines and filters. Eliminates the need to blend with expensive Kerosene. EPA approved.
403 Summer Diesel Fuel Conditioner and 453 Winter Conditioner (Eliminates fuel gelling and prevents ice.) Both products improve fuel combustion and increase available horsepower and torque, lower exhaust emissions and soot output.
403 and 453 Diesel Fuel Conditioners increase cetane up to 5 numbers, along with increasing fuel lubricity 12.5%. These products disperse and remove sludge, clean tanks, lines, filters, combustion chambers and valves, and control water while inhibiting corrosion and rust. Stabilizes fuel, preventing further sludge deposits and reduces deposits and carbon build-up. 403 and 453 can be used in Bio blends up to B20 with the same great results as in the use in distillate fuels. These fuel conditioners are designed for use in on- and off-road vehicles and marine vessels and are EPA approved.
Biobor® JF is a microbicide that eliminates growth of harmful slime, which can produce fungi and algae that clog filters and fuel lines, attacks rubber fuel system components, and whose waste products aid in the corrosion of metal surfaces.
Related Posts
Posted on August 11, 2023
Posted on August 10, 2023
Posted on August 10, 2023
Posted on August 10, 2023
Join Our Email List For Updates!
Enter your email to receive important news and article updates.