All
9 Steps to Preparing Your Successor
by Martin Kirshner, CPA, MSA, Gray, Gray & Gray LLP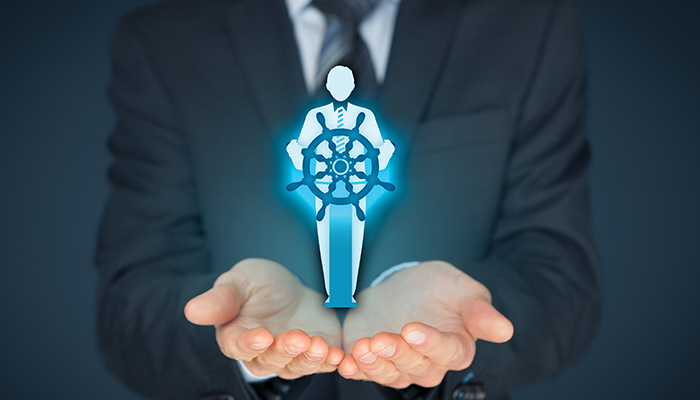 As a business owner, you want to build an organization that will continue to flourish after you have retired. That is particularly true in the fuel oil and propane industry, where family-owned companies are common. Yet the incidence of a family business being passed on successfully to a family member diminishes with every generation. Part of this is due to a lack of planning and preparation on the part of the current leadership.
It is not an easy task to take on. Decisions on transferring ownership and control have a huge impact on the company and the family, and involve financial, operational, legal and tax issues. In a 2017 New York Times article, Paul Sullivan wrote "Conversations about family business succession are as complicated as families themselves, but since the businesses are usually the primary driver of wealth in the family, it is essential to have such discussions, uncomfortable or not. That doesn't mean they go smoothly, or even happen when they should."
Starting the succession process too late and doing too little to prepare the next generation are common errors. The business owner must accept enthusiastically the responsibility for preparing the next generation to take over the family business. Here are nine critical steps that can smooth the way.
Have a written mission statement. If the mission of the business is unclear, a child's role in the company may be left open to interpretation. A well-defined mission statement delineates why the company is in business and puts everyone on the same page. Plus, it gives you the opportunity to instill a legacy about how the company will be run in the future.


Start early. Do not limit your children's exposure to the family business to a once-per-year "take your child to work" day. Let them see what you do and, just as important, what the people working for you do. Begin to set expectations about what it takes to be "the boss." Expose family members to all aspects of the business. Starting at a young age will allow your children the chance to make up their own minds whether or not this is the right path for them. Start them as an intern and gradually expose them to more and more of the company's operation. They may find a niche they love, and you will get a glimpse of who has the potential to lead.


Provide written job descriptions. This should be done even if you are not in the process of succession planning. Job descriptions not only provide the company with organization — they give individual employees (whether they are family members or not) a sense of responsibility to the business. Although you may feel you can wear many hats at one time, the business is much better off if the leadership role is defined and not left open ended.


Train people to do their jobs. You can't expect a child to step into the business and know how to do everything you do, the way you do it. Even a son or daughter with an MBA needs hands-on training on real world issues that won't be found in a textbook. Or if your son or daughter has grown up showing an interest on the technical side of operations, make sure they enroll in business management classes, too, in order to gain experience in running a company. Provide the resources, tools, and time necessary to allow the next generation to become proficient.


Delegate responsibility and authority. Allow your children to gain real experience by giving them real responsibilities. Set expectations as you would for any employee, then follow up with feedback on performance. Let them know that simply being a family member is not enough to guarantee future employment, much less ownership of the company. Giving the next generation responsibility also allows them to learn how to work with employees and to build mutual trust and respect. Everyone needs to know that the "new boss" will be capable of taking on the top job when the time comes.


Operate a profitable business. Nobody wants to take over a failing company. Even though you are passing on the business to a family member, manage as if you were going to sell to an outsider for maximum profit. This will help ensure that the next generation can hit the ground running.


Determine the future leader of the business by trial. Not all family members have personal characteristics that fit a family business environment. It is better to find out early if a member of the next generation has what it takes to become a leader, or if the company would be better off under another person's control. Potential leaders from the next generation should be put into a training rotation that gives them experience in all parts of the company, from fuel delivery, to finance, to sales, to human resources. As each potential candidate gains experience, you should establish goals and gauge their performance in reaching objectives.


Choose one successor. This is a source of conflict for many family businesses. Dividing management of the company into equal pieces may seem "fair," but will only breed jealousy and resentment. It is fine to give each of your children a role in the business, and there have been instances when two or more siblings have successfully shared management duties. But it generally works best if you pick only one child to be the CEO with responsibility for making the final decisions that are critical to the growth of the company.


Communicate clearly and often. I cannot emphasize this point strongly enough. Do not conduct your succession planning in secret. Keep all concerned parties in the loop about your plans, your hopes and the process. That includes your children, their spouses, cousins, uncles and aunts, your own spouse and trusted employees. The more everyone knows, the less likely you will encounter resistance along the path.
Not all members of your family will have the required skills to become the next leader. Some may not even be interested. New York Times author Sullivan cautions, "For a family business to be passed on to a son or daughter, the critical factor is the desire of the child to be involved."
If your child does not have that desire, it might be better to hand the company over to a trusted friend, a longtime employee or an external candidate. However, to avoid resentment, it is important that you make family members aware that you are going outside the family for future leadership.
Martin Kirshner, CPA, MSA is a member of the Energy Practice Group at Gray, Gray & Gray Certified Public Accountants and specializes in accounting, tax, and consulting for energy company owners. You can reach Martin by calling 781-407-0300 or at mkirshner@gggcpas.com.
Related Posts
Posted on December 10, 2021
Posted on December 10, 2021
Posted on October 12, 2021
Posted on September 8, 2021
Join Our Email List For Updates!
Enter your email to receive important news and article updates.