All
9 Steps to Manage Your Way Through a Price Spike
by Marty Kirshner, CPA, MSA & Joe Ciccarello, CPA, MST, Gray, Gray & Gray, LLP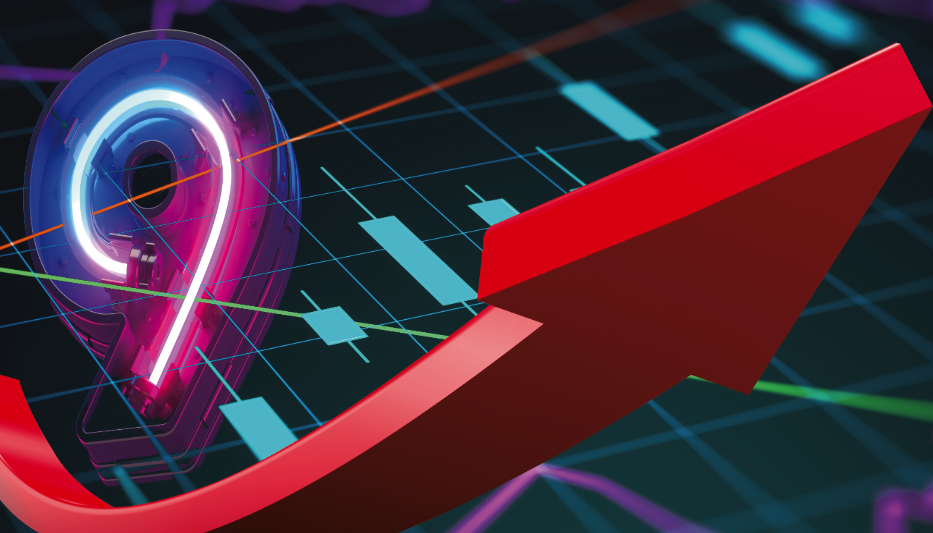 How to prepare your company and customers for higher costs
Crude oil and propane prices are at their highest level since 2014. The bargain basement prices seen during the pandemic (remember "below zero" oil) have rebounded more quickly than anticipated. But supply has not kept pace with global demand, leading to a big spike in cost. This is not the first time the energy industry has seen wholesale prices skyrocket.

What lessons did we learn from previous spikes that can help us manage our way through this one? Here are nine steps you can take to prepare yourself, your company and your customers for dealing with more expensive propane and fuel oil.

1. Increase your line of credit. Talk to your banker or wholesale supplier immediately about raising the limit. You'll need the extra room to purchase oil or propane later in the year, particularly if you have not bought contracts and are subject to rack rates.

2. Look for better terms from your supplier. In addition to a higher credit limit, ask for longer payment terms. After all, your customers are likely to take longer to pay the higher bills that they will be receiving with each delivery. Keep in mind, however, that some wholesale suppliers may be facing their own credit crunch.

3. Talk to your customers. Everybody is hearing about the high cost of energy in news reports. But having the message come from you, with a rational explanation of the situation, is a good way to keep customers calm and manage their expectations. Be honest. Let them know that they may be paying $800 for a tank-full of oil or propane in the coming months.

4. Prepare budget customers. With higher product prices, your budget plans are going to be short, leaving customers with a balance due at the end of the season. Prepare them now so they are not surprised when that final invoice arrives.

5. Protect your margin. Believe it or not, it may be easier to maintain a strong margin when retail prices are $4.00 per gallon or higher. Your margin (based on a "cents per gallon" formula) will be a smaller percentage of the overall retail price. However, you must be sure to include extraordinary costs in your margin, including hedging costs, interest on extended payment terms, higher diesel prices for your delivery trucks, etc.

6. Offer price protection to your customers. Some dealers were "burned" in the past when their contract buys turned out to be higher than rack rates. But that is probably the exception to the rule. If your customers are seeking the certainty that a price cap program provides, make sure you can meet that demand. If you offer protection to your customers, make sure you get protection beforehand.

7. Make your deliveries. If you did offer pricing protection to customers but did not pre-buy enough fuel to cover your commitments, you can't simply skip over those customers. The attorneys general in many states are watching closely and are ready to come down hard to protect the consumer.

8. Prepare for more credit card sales. Many of your customers are going to be unwilling to pay cash or write a check for their propane or oil, preferring to use a credit card instead. Make sure you can accommodate them efficiently, with systems and processes in place to accept card payments. That includes a website payment portal to make for an easier customer experience. Negotiate now for the most favorable credit card processing fees, and be sure to cover these fees in your margin.

9. Don't sacrifice your future. Avoid the temptation to cut your margin and undercut the prices of your competitors. If you drop your prices at the expense of your margin, it will be very difficult to correct your prices later this season or next year. Fuel costs are likely to remain high for the foreseeable future, and you are almost certainly going to be paying more for wages and benefits if you want to retain your workers. Hold fast to those margins and maintain the value of your most valuable assets – your customer list and your employees.

Marty Kirshner and Joe Ciccarello are Partners in the Energy Practice Group at Gray, Gray & Gray, LLP, a business consulting and accounting firm that serves the heating oil and propane industry. They can be reached at 781-407-0300 or powerofmore@gggllp.com.
Related Posts
Join Our Email List For Updates!
Enter your email to receive important news and article updates.