All
2023 HEAT Show Preview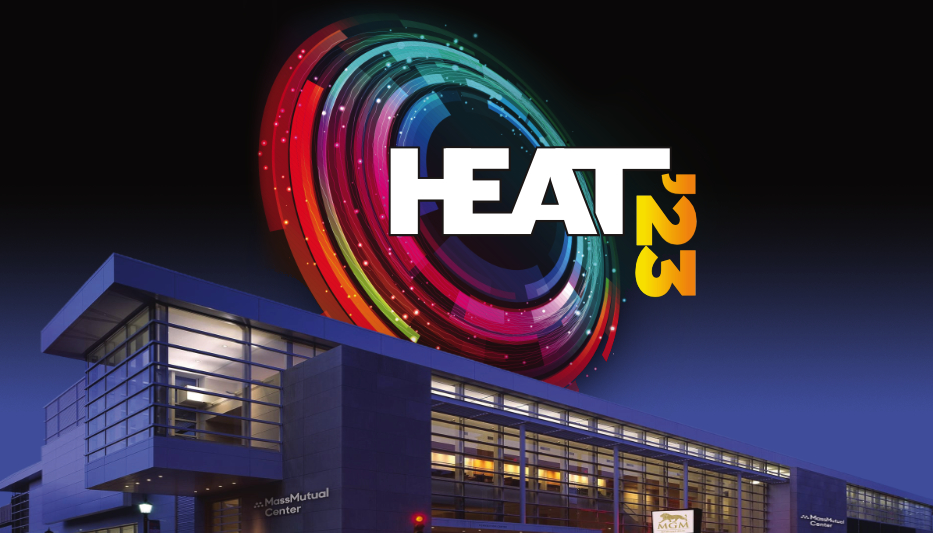 Things are really starting to warm up as we near the kickoff of the 2023 HEAT Show next month. NEFI's largest annual event will be held at the MassMutual Center in Springfield, MA, from June 20-22.
HEAT Show organizers are excited about several new offerings this year, including the new HEAT Show Mobile Guide; Dunk, Pass, Putt & Score sports games; a CDL truck driving simulator; and hospitality suites for sponsors. The HEAT Show will, of course, feature the programs that have made it the premier event for the liquid fuels industry, such as the Industry Summit, NEFI Legends Dinner, exciting Keynote sessions, and Management and Technician educational sessions.
The schedule is jam-packed, so for your convenience, we're breaking our coverage down day by day.

Tuesday, June 20, 2023
A day filled with excitement and preparation will unfold around the MassMutual Center on June 20. Exhibitors will set up shop, on-site registration will begin, and the stars will come out at night.
Truck exhibitors begin moving onto the trade show floor at 2:00 p.m., followed by the exhibitor move-in from 3:00 p.m. to 5:00 p.m.
The "NEFI Government Affairs Meeting" will be chock-full of important information, especially considering all the pro-electrification/anti-liquid fuel legislation currently in play. This vital session takes place from 2:00 p.m. to 4:00 p.m. in the Meal Room.
Attendees will most likely use the "free time" following the Government Affairs meeting to get ready for the annual NEFI Legends Awards Dinner. Tickets for this formal/black-tie-optional event, held at the MGM Springfield, are sold separately with any HEAT Show registration and include an open-bar cocktail reception and multi-course dinner.

Wednesday, June 21, 2023
Day two of the HEAT Show begins with an early (7:00 a.m.) breakfast and the first keynote session of the show at 7:30 a.m.: "It's Game Time. Leadership Lessons from a Former Pro Female Football Player," presented by Jan Horton Spence. Spence will share how pursuing her lifelong dream of playing professional football led her to unexpected opportunities to affect change through encouraging words and simple actions. Her "Cheer Leadership®" approach in the workplace builds stronger connections, increases employee and prospect engagement and loyalty, and fosters collaboration and innovation.
Educational sessions begin at 8:30 a.m. for technicians and 9:00 a.m. for management. All HEAT Show Technician Courses are CEU and NORA qualified. The Technician Track will include topics such as Kerosene Alternatives for Cold Flow Protection (9:30 a.m. - 10:30 a.m.) and Low Voltage Wiring (12:00 p.m. - 1:00 p.m.).
The Trade Show opens at 2:00 p.m. Attendees will be able to explore the products, services and demonstrations of dozens of vendors and exhibitors. Downloading the new HEAT Show Mobile Guide will put all the exhibitors, session schedules and events in the palm of each attendee's hand, with special features that include reminders for preferred programs.
Attendees can test their skills behind the wheel of a simulated truck with the L3Harris CDL truck driving simulator or try to make the game-winning shot at the Dunk, Pass, Putt & Score sports game area.
The show floor will close at 5:00 p.m., but the networking will continue from 5:00 p.m. - 6:30 p.m. at the five Hospitality Suites in the Education Rooms. The rest of the evening is unscheduled, making it a night on the town for anyone who cares to explore the incredible restaurants in Springfield.

Thursday, June 22, 2023
The final day of the 2023 HEAT Show will begin with breakfast for Education attendees on the trade show floor from 8:00 a.m. - 9:00 a.m. The conversation is sure to be flowing after an eventful Wednesday.
Both exhibitors and trade show attendees will be able to enjoy concessions between 8:00 a.m. and 11 a.m. on the show floor while the Trade Show is open for the day. A Tech Lunch will be held from 11:00 a.m. to 12:00 p.m., after which the exhibitors will begin to take down their booths and close up shop.
The Keynote Luncheon for Management Track attendees will also be held between 11:00 a.m. and noon. At "Put Your Core Values into Action for Even Higher Profit," presented by Betsi Bixby, participants will learn how to take their company culture to the next level with a unique brand identity that will attract amazing talent, onboard them well, and keep individuals who drive efficiency, productivity, and profits over many years.
No HEAT Show is complete without our Industry Summit. The Industry Summit V will be held on Thursday from 3:30 p.m. - 6:30 p.m. Join NEFI, industry leaders, renewable fuel pioneers, and liquid home heating fuel distributors as we help shape the future of our nation's clean-energy economy and mission-critical strategizing for our industry's immediate and long-term challenges. The Summit attendance is included with each Management Track registration and available as an add-on with any other HEAT Show registration.
Readers are encouraged to visit www.HEATShow.com to find out more and register to attend. Any questions may be directed to NEFI Events Coordinator Jessica Levaggi at 617-804-2222 or jessica@nefi.com.
The Oil & Energy team will meet soon to plan our trip, and we encourage all our readers to do the same.
Related Posts
Posted on October 11, 2023
Posted on October 10, 2023
Posted on October 10, 2023
Posted on October 10, 2023
Join Our Email List For Updates!
Enter your email to receive important news and article updates.