All
2022 HEAT Show Preview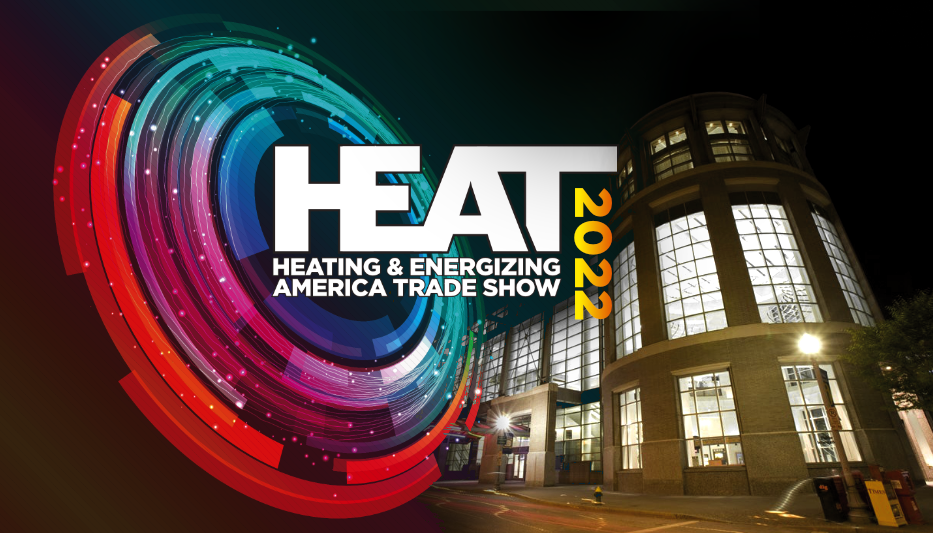 Preparations are now underway in Providence, Rhode Island for NEFI's biggest annual event, as the HEAT Show returns to the Rhode Island Convention Center September 27-29.
Oil & Energy recently met with HEAT Show organizers to discuss some potential highlights of this year's event, including the free trade show, four education tracks, NEFI Legends Dinner, Keynote Luncheon, and Industry Summit Breakfast. The schedule is jam-packed, so for your convenience we're breaking our coverage down day-by-day.
Readers are encouraged to visit HEATShow.com to find out more and register to attend. As of press time, a limited number of sponsor and exhibitor opportunities are still available. Any questions may be directed to NEFI Events Coordinator Jessica Levaggi at 617-804-2222 or jessica@nefi.com. And now, without further ado, here is your 2022 HEAT Show preview.
Tuesday, September 27
Exhibitors will set up shop, Management Track attendees will hit the ground running, and the stars will come out at night.
Heating fuel industry stakeholders who are interested in their associations' advocacy efforts should arrive early on day one, as a "Federal & State Policy Update" will be given to Management Track attendees at 10:00 a.m.
Tuesday will also feature a half-day of Management Sessions (1:00-4:20 p.m.) covering topics from mergers and acquisitions to payment technology, roadside inspections, biofuel blending, and more.
Additionally, a meeting of the National Oilheat Research Alliance (NORA) Board of Directors will be held from 3:00-5:00 p.m.
A very special evening begins at 6:00 p.m. as attendees will head over to the Omni Providence Hotel for the NEFI Legends Awards Dinner. Tickets for this formal/black-tie-optional event, including open-bar cocktail reception and multi-course dinner, are sold separately with any HEAT Show registration.
Wednesday, September 28
Day two of the HEAT Show offers something for everyone, including the opening of the free trade show at 2:00 p.m. By then, attendees will have plenty to consider and discuss as the day also features a wide array of education and training in four tracks.
From 9:00-11:10 a.m., NORA will hold sessions on "Getting to Zero GHG Emissions" and the organization's research and development activities, while Women in Energy will host a panel discussion on employee hiring and retention followed by a workshop offering helpful tips on plumbing and heating.
Speaking of plumbing and heating, Technician Sessions will be held 9:00 a.m.-12:20 p.m., covering topics from burner controls to hydronics, combustion testing, service department best practices, and more. Another half-day of Management Sessions will be held over this time frame as well.
Following the sessions, at 1:00 p.m. all Management and Technician Track attendees are invited to attend the Keynote Luncheon presented by Captain Paul E. Mawn, US Navy (Ret.). A petroleum industry consultant who's held senior positions with Exxon and Hess Oil, Capt. Mawn will discuss the historic links between oil and war – an especially relevant topic for these troubling times.
Immediately after the keynote, the trade show doors will open and attendees will be granted a firsthand look at some of our industry's latest high-tech trucks, equipment, software, and other innovations. From 4:00-6:00 p.m., a networking reception will be held on the trade show floor, bringing all attendees together in a casual atmosphere where they can catch up, clink glasses, and exchange notes from the sessions.
Then it's off to a night on the town. Providence and nearby Warwick offer a host of fun and sophisticated dining and entertainment options. Attendees are encouraged to visit goprovidence.com/heat for a video tour, restaurant finder, and other online tools that can help you make the most of your stay.
Thursday, September 29
How can heating fuel dealers, wholesalers, equipment manufacturers, and the companies that support them best respond to the challenges of today and tomorrow? What are the potential implications of the November midterm elections?
These questions and more will be addressed during the Industry Summit Breakfast beginning at 8:30 a.m. Even if you're not a coffee drinker, this one is sure to be an eye opener. In addition to informative presentations on the industry's response to electrification and prospects for the coming election, the Summit will include a panel of heating fuel business leaders representing the industry's next generation.
As a reminder, Summit attendance is included with each Management Track registration or available as an add-on with any other HEAT show registration.
Thursday also marks the second day of the free trade show, running from 10:00 a.m.-2:00 p.m., as well as the second day of Technician sessions, from 9:00-11:10 a.m.
Pro tips: register online as a Trade Show Attendee and choose "I would like to purchase a Summit ticket" to access both for just $50. Also, like the trade show, many Technician Sessions run on both Wednesday and Thursday. So, companies that will only be in Providence for the final day can bring their techs along at just $100 per head.
With 11 registration options to choose from, heating and energy businesses have many ways to customize their HEAT Show experience. The Oil & Energy team will meet soon to plan our trip, we encourage all of our readers to do the same, and we look forward to seeing you there.
Related Posts
Posted on December 19, 2022
Posted on December 15, 2022
Posted on December 15, 2022
Posted on December 15, 2022
Join Our Email List For Updates!
Enter your email to receive important news and article updates.