All
2020 Marine Fuel Regulations Raise Concerns
by Ed Burke, Dennis K. Burke Inc.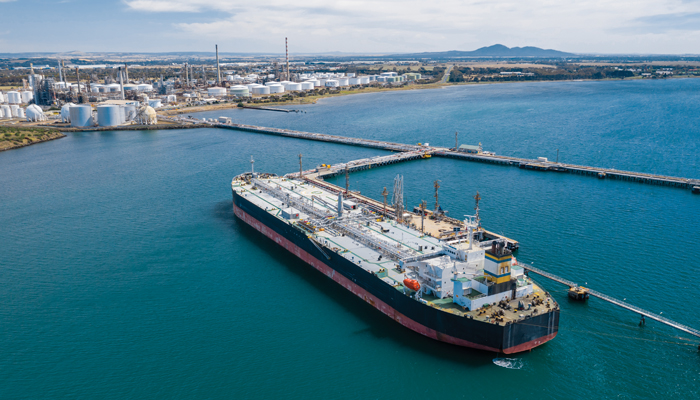 Marine vessels account for about 4 percent of global oil demand and are a critical part of the global economy, moving more than 80 percent of global trade by volume.
In January 2020, the International Maritime Organization (IMO) will begin enforcing a new regulation that caps the allowable sulfur content of all marine fuels from its current level of 3.5 percent to 0.5 percent. This change is one of the most significant energy regulations in the past decade, and the impacts reach far beyond the maritime and refining industry. Unfortunately, the heating oil, trucking, rail and aviation industries might also feel the effects of increased demand of lower sulfur fuels.
With that said, some of the panic over potential soaring oil prices and shortages may have been overblown, but there are valid concerns, too.
There have been calls from stakeholders to delay or phase-in implementation of IMO 2020, but as of now there have been no changes to the scheduled implementation. The IMO took a step further and adopted a ban on ships even carrying high-sulfur marine fuels after March 2020, unless they have scrubbers on board to use them.
Compliance Options
There are three ways the vessels can comply with the IMO sulfur specification:
Installing scrubbers that remove sulfur oxides and other pollutants from the ship's exhaust in order to continue using lower-priced high sulfur fuel oil. Scrubber equipment can cost the ship owner millions of dollars. Unfortunately, of the 94,000 vessels worldwide, only about 6,000 will have scrubbers installed by 2020.
Switching to use lower-sulfur residual fuel oil or blending with distillate fuel oil to achieve lower-sulfur fuel mixes.
Switching to liquefied natural gas (LNG) is constrained to new builds since it would involve excessive retrofitting costs. Globally, there has been an increase in the sale of LNG as a marine fuel, and sales are expected to increase 70 percent this year. Other alternative fuels are also under consideration, including the use of LPG, CNG, methanol, biofuels and fuel cells.
Impact on Maritime
According to some estimates, the maritime industry will need to replace up to 3 million b/d of high sulfur fuel oil (HSFO) with lower sulfur IMO compliant fuel. However, the global supply of very low-sulfur fuel oil (VLSFO) is estimated to only increase to 1.4 million b/d in 2020 and to 1.7 million b/d in 2024.
Not many ships have scrubbers installed, so high-sulfur residual fuel oil consumed by U.S. ocean-going marine vessels is expected to drop, from 58 percent in 2019 to 3 percent in 2020, according to the U.S. Energy Information Administration (EIA). As some ships install scrubbers that allow them to consume higher-sulfur fuels, EIA expects the residual fuel share to rebound partially to 24 percent in 2022.
There have been some estimates that suggest there will be insufficient supplies of VLSFO at ports worldwide when the mandate goes into effect, which could result in higher freight costs for most cargoes and potentially higher-priced cruise ship fares. The reality is that the supply and demand picture is still developing.
Impact on Refiners
There is no single approach for refineries, although some are considering expensive modernization projects that will further process HSFO and produce more IMO compliant fuels.
U.S. refinery utilization is expected to increase to 96 percent in 2020 and will remain between 90 percent and 92 percent after 2026 through 2050 as refineries aim to convert heavy, sour crudes and residual fuel oil into lower-sulfur fuels, according to the EIA. The agency noted that this change will result in both increased imports of unfinished oil and increased exports of low-sulfur diesel and residual fuels to supply the global market. Refinery runs are expected to increase from an average of 17.2 million b/d in 2018 to a record level of 17.9 million b/d on average in 2020.
Calls for a Phase-In
While the IMO has been pretty firm on the new regulation's timeline, there is another meeting of the IMO's Marine Environment Protection Committee in May 2019 where proposals on phasing-in the regulations could be considered.
The Trump administration has expressed its preference for a phased-in implementation of the regulations, which might give proposals more weight than in prior discussions. If the regulations are in fact contributing to rising energy prices during his 2020 re-election campaign, it wouldn't be surprising if the President withdrew the U.S. from the IMO treaty. That would spare U.S. refiners and ship owners some pain, but consumers might still feel the impact of the regulations since oil prices are based on global markets.
Related Posts
Join Our Email List For Updates!
Enter your email to receive important news and article updates.