All
Winter Weather Forecast 2019-2020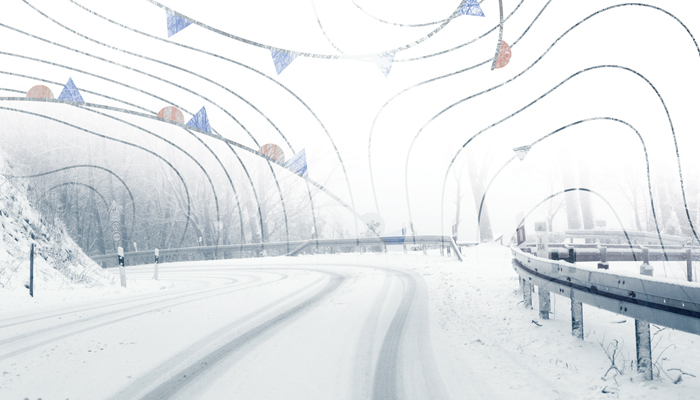 Most fuel dealers, when planning their delivery and service schedules for the coming heating season, start off by looking at how they fared last year. Where did they hit the mark and where did they come up short? As it happens, that's a great strategy for magazines publishing early winter weather forecasts as well.

Oil & Energy's "Winter Weather Forecast 2018-2019" called for a normal to colder-than-normal winter (see October 2018 issue). This outlook held up for a while, with a long-running cold pattern in the north-central U.S. and several brief intrusions of cold air into the Northeast. However, other developments occurred, preventing widespread colder-than-normal temperatures.

As a result, a quick glance at the 2018-2019 Weather Summary shows that last year was 3 percent colder than the previous year but still 4 percent warmer than normal, as measured by population-weighted heating degree days (HDDs). That said, the colder-than-normal forecast was right on the money in some Northeast locations: for example, Worcester, Massachusetts had 6,847 HDDs, compared with a 6,831 HDD norm; and Houlton, Maine had 9,698, compared with a norm of 9,300 HDDs. (More on these particulars later.)

To help make sense of all this, Oil & Energy once again turned to Fax Weather Alert Service Meteorologist John Bagioni. Bagioni provides comprehensive weekly forecasts, tailored for the fuel delivery industry, as a paid benefit to all NEFI members, and is trusted throughout the industry as a reliable source for timely weather updates and detailed trend outlooks. So, what does he make of the not-quite colder-than-normal 2018-2019 winter? Why didn't the extreme, record-shattering cold temperatures recorded in north-central states like Minnesota make their way eastward?

"A persistent Southeast/Southwest Atlantic upper level ridge acted as a block and prevented the cold pattern that developed across the north-central states from spreading into the Northeast on a regular basis," says Bagioni. A Southeast upper level ridge (or Southeast ridge for short) is a region of less dense air and warmer temperatures, which has formed in the Atlantic over each of the past few winters, posing significant issues for forecasters and fuel dealers looking for colder temperatures. When such a ridge forms, Bagioni explains, it acts as a wall, much like a river dam. "When water moving senses the ridge, it diverts and goes around," Bagioni says. "So, cold air couldn't sweep into the Northeast and instead diverted around us into Canada."

The good news for this year: so far there is no indication of a Southeast ridge.


Will the Ridge Reappear?
That question should be on every fuel dealer's mind at this point of the heating season. "If it does, we will be faced with another winter that will feature some solid cold intrusions, but will struggle to produce a long-running cold period, or intensely cold periods," Bagioni says. On the other hand, "if the Southeast ridge is an infrequent occurrence or weak feature, the Northeast would likely experience a modestly colder than normal winter with an increased potential for some bitter cold periods. It is not unrealistic to say that how the Northeast winter plays out will be largely controlled by the existence and strength of the Southeast ridge."

As it stands right now, with no clear indication of a strong Southeast ridge formation, things are looking good. "If the current early fall pattern and modeling trends were to hold into the heart of the winter season, the north-central and Northeast sectors of the country would experience a colder than normal winter season with modestly above normal HDD demand," Bagioni says.

That being said, the forecaster cautions that predicting whether or not a Southeast ridge will form is tricky to say the least. It "carries a huge error potential," he says. "Models often struggle with long-range predictions of the Southeast upper level. Some of the modeling is not very bullish on the persistence of a Southeast ridge this winter, which if correct, will allow for at least a normal Northeast winter and open the door to a solidly colder than normal winter. For now, this will have to be something we monitor closely over the next few weeks."

Returning briefly to last year's winter forecasts, early models did indeed show a Southeast ridge, but it wasn't expected to persist, according to Bagioni. As for this year, so far the coast is clear. "We're still looking at it four or five months out," he says, "but if it's a non-factor in the next couple weeks, we'll be more bullish on a normal winter at minimum."  


Other Early Indicators
Where else can fuel dealers direct their attention when it comes to tracking incoming cold periods?  "This year, early on, I would monitor and pay attention to Chicago and Pittsburgh," Bagioni says. "We want to see a solid cold pattern develop across the north-central U.S. and then spread eastward as the winter pattern matures."

Looking again at last year's Weather Summary, we can see how the Southeast ridge might have halted this spread. Whereas Chicago had 6460 HDDs (only 1 percent fewer than normal), Pittsburgh had 5,573 (4 percent fewer than normal). So, if the November/December 2019 and January 2020 Weather Summaries show more HDDs than normal in both areas, it could be a good sign that the cold will continue through February and March.

Fuel dealers should also keep their eyes trained farther westward, especially when it comes to looking out for early signs of disruptive weather or extreme cold. "We want to see evidence that we will experience a weak equatorial Pacific anomaly," Bagioni says. "We also want to see the northeast Pacific stay warmer than normal. If these conditions are in place, we will see significant cold air intrusion start showing up across central Canada that spreads southeast into the north-central states and then occasionally spills eastward into the Northeast."
 
As for early storm tracking, Bagioni says, "We also would want to see significant Midwest storm development once into the mid/late fall with the favored storm track shifting south and east into the Deep South and Ohio Valley as the fall season draws to an end."


Snow What
Though Boston and New York City experienced relatively light snow seasons last year, northern New England endured one blizzard after another through virtually the entire winter. Amazingly, there was at least 1 inch on the ground in Caribou, Maine from November 1, 2018 to April 23, 2019, setting a new record of 163 consecutive "snow days."

This blanket effect actually helped keep degree days as high as they were in places like Houlton last year. "Houlton saw a long-running deep snow cover and also experienced some colder than normal northeasterly flows, which was localized and did not spread westward into central or western Maine," Bagioni explains. "For the Worcester area, elevation likely played a key role."

Asked what we can expect this winter in terms of precipitation and extreme-weather events, Bagioni says, "There seems little doubt that the ongoing long-term trend for big storm events will continue. Given the footprint of the basic pattern — weak El Niño and lots of cold air looming across central Canada and the north-central states — I think the potential for some big-ticket events is substantial. Obviously, every storm event has to be taken one at a time, but I doubt we will be lacking action this upcoming late fall and winter season."

Such action demands preparation. And one of the easiest ways to prepare for whatever winter throws our industry's way is by subscribing to Bagioni's weekly weather updates. To sign up, just visit nefi.com/store and click "Northeast Energy Weather Service."
Related Posts
Posted on February 18, 2020
Posted on December 13, 2019
Join Our Email List For Updates!
Enter your email to receive important news and article updates.