All
The Typewriting Is on the Wall
by Joe Ciccarello, CPA, MST, Gray, Gray & Gray, LLP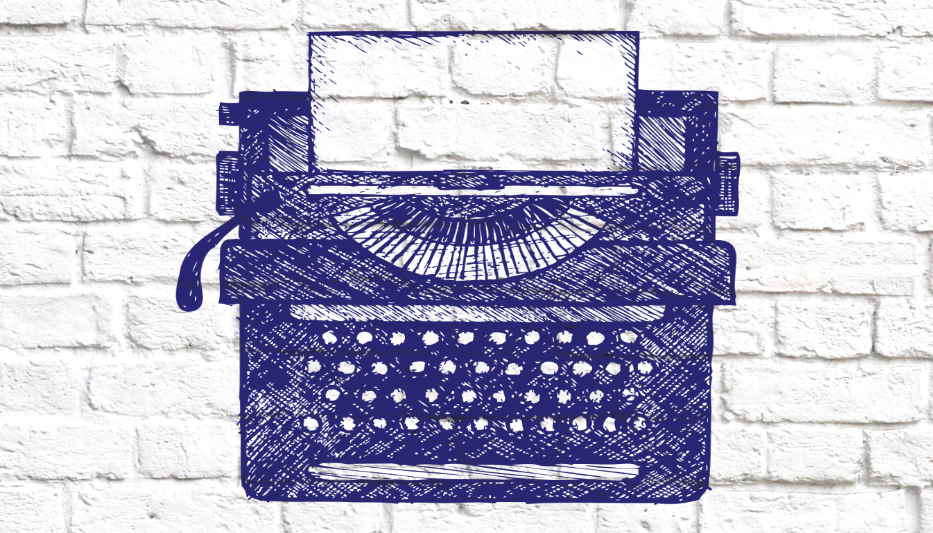 Remember when typewriters could be found in every office? These once ubiquitous machines have been replaced by personal computers and laser printers. What lesson can a fuel oil or propane dealer learn from the demise of the typewriter? Let's look at the fate of two of the biggest and most successful typewriter manufacturers.

Smith Corona was a premier name in typewriters, dominating domestic production for more than a century. But the company tried to hang onto the dwindling typewriter market too long and could not compete with the convenience and efficiency of computers. Today Smith Corona, no longer making typewriters, is a small, niche manufacturer of thermal labels.

Olivetti carved out a successful niche by making elegant machines. Unlike Smith Corona, Olivetti today is a profitable $245 million technology company producing computers, tablets and smart phones. Company leaders were astute enough to see where the typewriter market was heading in the 1970s and made the decision to switch rather than fight. Instead of letting the tide roll over them, Olivetti was nimble enough to turn and use it to their advantage.
 
Don't Be the Last Typewriter Maker
The disruption of the typewriter market has a parallel in the rising tide of environmentalism that threatens the fossil fuel industry. In January of this year the Massachusetts Senate passed a bill calling for a statewide "net zero" emissions greenhouse gas limit by the year 2050. The legislation includes a carbon-pricing mechanism that would place a fee on fossil fuel use, including fuel oil, propane, natural gas, diesel and gasoline. This action is aimed directly at the petroleum and gas industry, and favors "alternative" energy sources like solar and wind, with a stated purpose of transitioning to "carbon-free" electric power over the next 30 years.

Similar legislation is pending or has been passed in other states. This despite the fact that alternative energy sources are years — perhaps decades — away from having the capacity to meet the country's energy needs. Still, there is no disputing the fact that public sentiment and political support is behind the movement away from fossil fuels. Our own industry is on the bandwagon, passing the "Providence Resolution" to achieve net-zero carbon dioxide emissions by 2050.

The question is not whether our industry will change — the question is what are you going to do about it? What steps will you take to ensure your business remains viable as the world transforms around you? Nobody wants to be the last typewriter maker.

A Significant Shift in Strategy
To survive the tide of environmentalism that is engulfing the energy industry, including individual fuel oil and propane dealers, one must have the courage to seek new and acceptable ways of meeting changing consumer needs.

This goes beyond the diversification of products and services we have encouraged over the past several years, to encompass an entirely new thought process about how your company operates and what markets you serve. You must plan now for the day when you will no longer be able to deliver fuel oil or propane.

Examine and evaluate which parts of your business can be adapted and which must be abandoned. Explore which products and services your customers (and others like them) will need in the future. Stop thinking of your company as a fuel delivery service and think more broadly in terms of the whole-home services that will be in demand. As the leaders of Olivetti discovered, marketing the replacement for your own product can pay long-term dividends.

The good news is that this crucial transition can start with the most important asset you possess: your customer list. No matter your company's product and service mix, you have the distinct advantage of an established relationship in which your customers invite you into their homes. You have (hopefully) nurtured this relationship and built trust with your customers by being a dependable and honest supplier. Now fill that connection with the services that will be necessary and profitable in the years ahead.
Final Thoughts
The leadership at Smith Corona rode the business cycle curve of their typewriters all the way to the top, but failed to adjust to a changing market and plunged to the bottom. Olivetti's management had the foresight to shift their focus and adapt to the new reality they were facing, and were rewarded with a company that was rejuvenated, relevant and on the upswing once again. It is up to you to choose a direction for your company. You can try to fight the inexorable tide of change or create a strategic plan to successfully carry your business into the next cycle of an ever-changing marketplace.

Joe Ciccarello, CPA, MST, is a partner in the Energy Practice Group at Gray, Gray & Gray certified public accountants and advisors. He can be reached at jciccarello@gggcpas.com.
Related Posts
Posted on February 18, 2020
Posted on December 13, 2019
Posted on October 22, 2019
Join Our Email List For Updates!
Enter your email to receive important news and article updates.