All
Gray, Gray & Gray's 2018 Energy Survey Results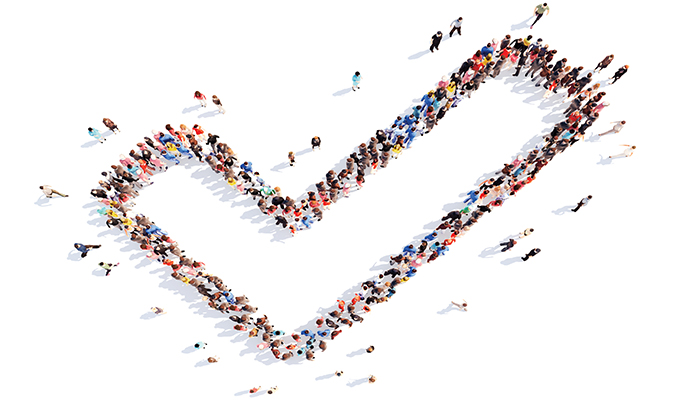 Gray, Gray & Gray, LLP Certified Public Accountants, of Canton, MA, has released the results of the firm's 2018 Energy Industry Survey. The survey, which has become a benchmark for heating oil and propane retailers over the past 27 years, was distributed to retail fuel oil and propane dealers throughout the Northeast and Mid-Atlantic regions of the U.S., and collected data from April 2017 through March 2018.
"Ideally, energy retailers will compare the industry-wide results to those of their own company," said Joe Ciccarello, CPA, MST, a partner who helps lead Gray, Gray & Gray's Energy Practice Group.
"Benchmarking your performance against industry averages is not simply an 'interesting' exercise, but can help an energy company to identify those areas in which it is doing well, and areas in which improvements might be made to help the company stand out from what is considered average," added Marty Kirshner, CPA, MSA, a manager who heads up Gray, Gray & Gray's Energy Practice Group.
What do this year's results tell us about our industry? "It was a cold winter, filled with numerous operational challenges," said Ciccarello. "But that also meant healthy margins and profits for many dealers, leading to a degree of optimism about the future. Stable prices have stabilized the 'customer list' – the biggest asset that most companies own and which third parties such as banks and investors value."
Some of the highlights from the results of the 2018 Energy Industry Survey are:
• The lengthy spell of frigid weather in December and January led to challenges for dealers, including driver shortages (35%), supply shortages (28%), and trouble keeping up with will call customers (64%).
• Further evidence of the busy winter: the average company made 21,611 deliveries this season, with an average delivery of 160 gallons of oil.
• 55% of respondents are considering acquiring a competitor, a sign of optimism and the result of strong revenues from the season just ended.
Complete Energy Industry Survey results, including a breakdown by region and 10-year trend analysis, are available on Gray, Gray & Gray's website at www.gggcpas.com or by calling (781) 407-0300.
OVERALL RESULTS
In what state does your company primarily do business? 
Massachusetts 26%
New York 17%
Pennsylvania 14%
Connecticut 14%
New Hampshire 10%
Vermont 4%
New Jersey 4%
New Mexico 3%
Maine 3%
Virginia 3%
Rhode Island 1%
Maryland 1%
Is yours a family-owned business?
Yes: 94% (average of 2.7 generations)
No: 6%
Total number of employees: Avg. of 28
Number of service technicians (full-time equivalent): Avg. of 7
Number of delivery drivers (full-time equivalent): Avg. of 6
Are your employees unionized?
Yes: 4% No: 96%
Do you own a bulk plant?
Yes: 62% No: 38%
If "yes," what is the capacity of your largest bulk plant for heating oil?
209,122 gallons
If "yes," what is the capacity of your largest bulk plant for propane?
119,414 gallons
What is the average HOURLY rate you pay?
Delivery Drivers: $23.00 per hour
Dispatchers: $23.00 per hour
Customer Service Representatives: $19.00 per hour
Accounts Payable/Receivable Staff: $22.00 per hour
Service Technicians: $26.00 per hour
Service Manager: $33.00 per hour
Controller/Accounting Manager:
$36.00 per hour
How do you compensate salespeople?
Straight salary: 32%
(Avg. amount: $53,000)
Salary plus commission: 65%
(Avg. amount: $83,000)
Commission only: 3%
(Avg. percentage: 8%)
Which fuel management software program do you use?
Blue Cow: 32%
Total Energy: 11%
Cargas: 10%
ADD Systems: 8%
DRM: 5%
RCC (Rural): 4%
Taurus: 3%
TerraOil: 1%
Other: 26%
Which accounting ledger system do you use?
QuickBooks: 70%
Great Plains: 11%
Sage Intacct: 6%
Other: 13%
Are you considering any of the following?
Acquiring a company: 55%
Selling your company: 16%
Transitioning to the next generation: 35%
Conducting a business valuation: 18%
Refinancing: 3%
Retiring: 19%
Developing a new bulk plant: 16%
Upgrading a bulk plant: 18%
Converting to S Corporation: 8%
Converting to flat rate billing: 8%
Merging into a joint venture: 2%
How do you intend to exit the business?
Transition to the next generation: 68%
Sell to an outside party: 26%
Sell to a key employee: 4%
Merge: 2%
How many active fuel customers did you have as of March 31, 2018? (Note: An active customer is defined as having received a delivery within the last 18 months.)
Heating Oil – Full-Service Residential: 2,022
Heating Oil – On-Demand Residential (COD, will call): 1,079
Heating Oil – Commercial: 128
Propane – Full-Service Residential: 2,664
Propane – On-Demand Residential (COD, will call): 957
Propane – Commercial: 149
What percentage of your total fuel volume (gallons) does each customer type represent?
Full-service heating oil: 25%
On-demand heating oil
(COD, will call, e-commerce): 25%
Commercial heating oil: 18%
Full-service propane: 11%
On-demand propane: 7%
Commercial propane: 11%
Other: 3%
How do you see each segment of your fuel business changing in the next three years?
Full-service heating oil
Increasing: 31% Decreasing: 29% Same: 40%
On-demand heating oil
Increasing: 47% Decreasing: 14% Same: 39%
Commercial heating oil
Increasing: 11% Decreasing: 30% Same: 59%
Full-service propane
Increasing: 78% Decreasing: 5% Same: 17%
On-demand propane
Increasing: 67% Decreasing: 5% Same: 28%
Commercial propane
Increasing: 70% Decreasing: 6% Same: 24%
Other
Increasing: 50% Decreasing: 0% Same: 50%
How many gallons of fuel did you sell during the heating season that just ended?
Residential Heating Oil: 1,664,924
Commercial Heating Oil: 210,241
Residential Propane: 1,320,220
Commercial Propane: 299,037
Kerosene: 100,231
Gasoline: 1,144,485
Diesel: 775,993
What was your average TARGETED margin for fuel sales during the heating season that just ended?
Heating Oil
Full-service residential: $0.76 per gallon
On-demand residential: $0.66 per gallon
Commercial: $0.52 per gallon
Propane
Company owned tanks: $1.34 per gallon
Customer owned tanks: $1.02 per gallon
Commercial: $0.69 per gallon
Kerosene: $0.81 per gallon
Gasoline: $0.28 per gallon
Diesel: $0.39 per gallon
What challenges did you experience as a result of the significant cold spell between late December 2017 and mid-January 2018?
Supply shortages: 28%
Driver shortages: 35%
Issues servicing automatic customers: 23%
Issues keeping up with demand of will-call customers: 64%
Other: 22%
In comparison to this time in 2017, has you customer list …
Increased: 68%
Decreased: 5%
Remained the same: 27%
To what do you attribute the gain or loss of customers? 
Gained due to better or more effective marketing: 27%
Gained due to acquisition: 5%
Gained due to better use of
the internet or e-commerce: 21%
Gained due to other reason: 25%
Lost to competitor with similar pricing: 2%
Lost to competitor with lower prices: 9%
Lost to gas conversion: 9%
Lost due to other reason: 2%
Please provide percentages for the following sources of new customers:
Sales team: 15%
Customer referrals: 26%
Traditional advertising: 18%
Digital marketing: 18%
E-commerce customer platform: 10%
Real estate agents: 8%
Other: 5%
Which of the following do you offer to RETAIL customers? 
Fixed pricing: 58%
Price cap: 49%
Budget plan: 93%
Service contracts: 70%
Free oil for new customers: 8%
Free service for new customers: 21%
Temperature monitoring: 18%
Tank monitoring system: 34%
Tank protection plans: 47%
Equipment service: 76%
Heating system service: 89%
Heating system installation: 86%
Prompt pay discount: 73%
Online ordering: 58%
What percentage of receivables fall into each date range?
Less than 30 days: 26%
30-60 days: 26%
60-90 days: 24%
Over 90 days: 24%
Do you use a third party for receivables collection?
Yes: 28% No: 72%
What percentage of active customers use a budget/level pay plan? 24%
What percentage of active customers use a price protection plan? 25%
Do you charge retail customers for price protection?
Yes – For Fixed Price: 29%
($0.28 per gallon)
Yes – For Cap Price: 11%
($0.21 per gallon)
Yes – For Down Side: 17%
($0.22 per gallon)
No Fee: 25%
If you hedge price protection programs, what percentage do you hedge? 83%
How many deliveries did your drivers make in the last 12 months? 21,611
What is your average RESIDENTIAL drop (gallons per stop)? 160 gal.
What is the average renewal price you charge for a service contract? $254
How many PAID service contracts do you have? 1,295
How many total service calls were made last year? 4,681
Have you acquired another company in the past three years?
Yes – Retained gallons: 14%
Yes – Cash at closing: 11%
No: 75%
Are you planning to add alternative sources of revenue?
Already Offer Plan to Add
Service Gas
Equipment: 95% 5%
Sell Propane: 100% 0%
A/C Installation
& Service: 100% 0%
Plumbing Services:
82% 18%
Solar Installations:
50% 50%
Energy Efficiency Services:
92% 8%
Other: 100% 0%
Related Posts
Posted on February 18, 2020
Posted on December 13, 2019
Posted on October 22, 2019
Join Our Email List For Updates!
Enter your email to receive important news and article updates.